PHOTO MANIPULATION & POSTERS
So Many Layers...
Almost as a way to make up for my (at the time) less developed illustration skills, I became very adept at combining photos from multiple sources into one comp.
For this series, I really wanted to explore how I could create engaging narratives in single images, all with only using free-to-use photography.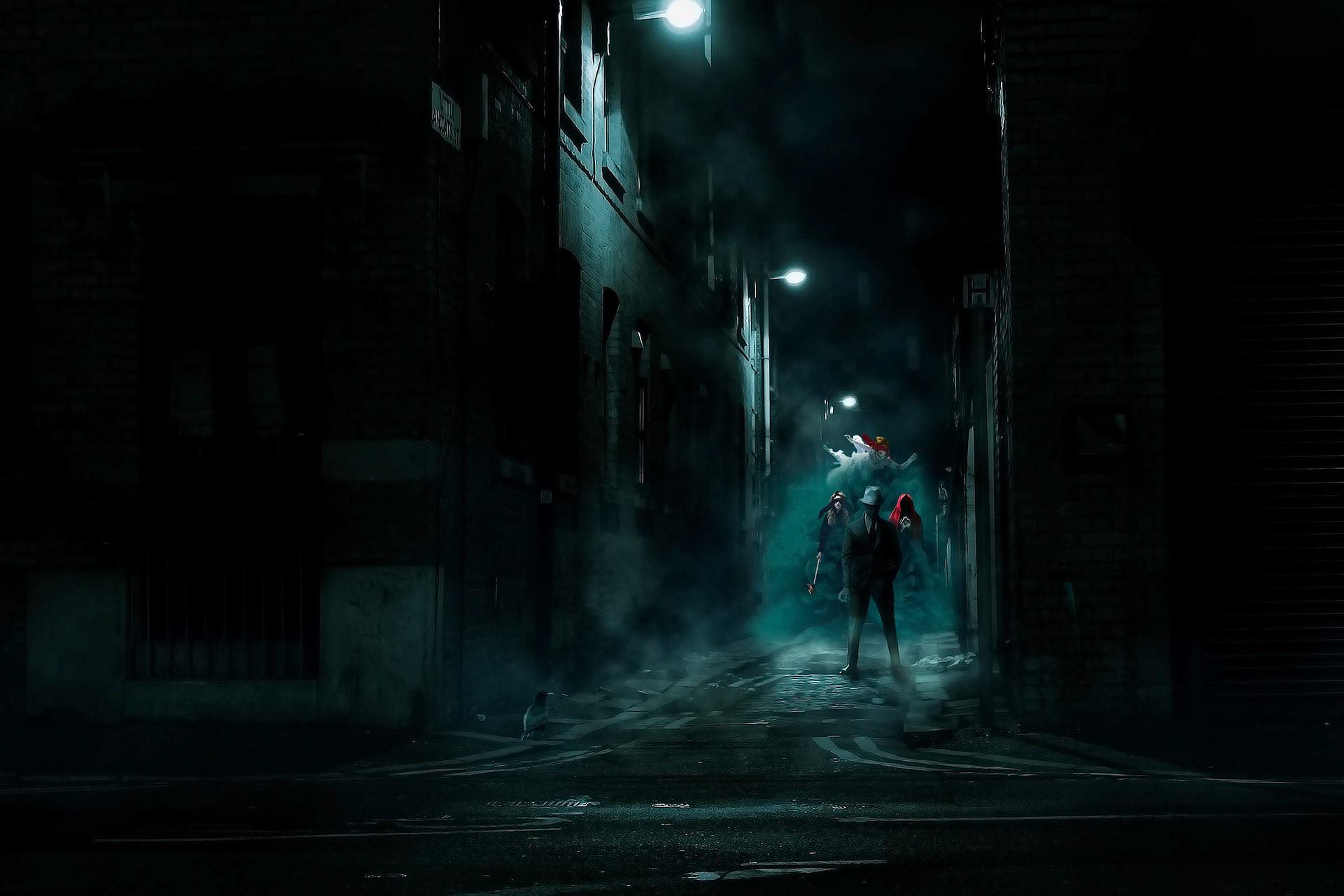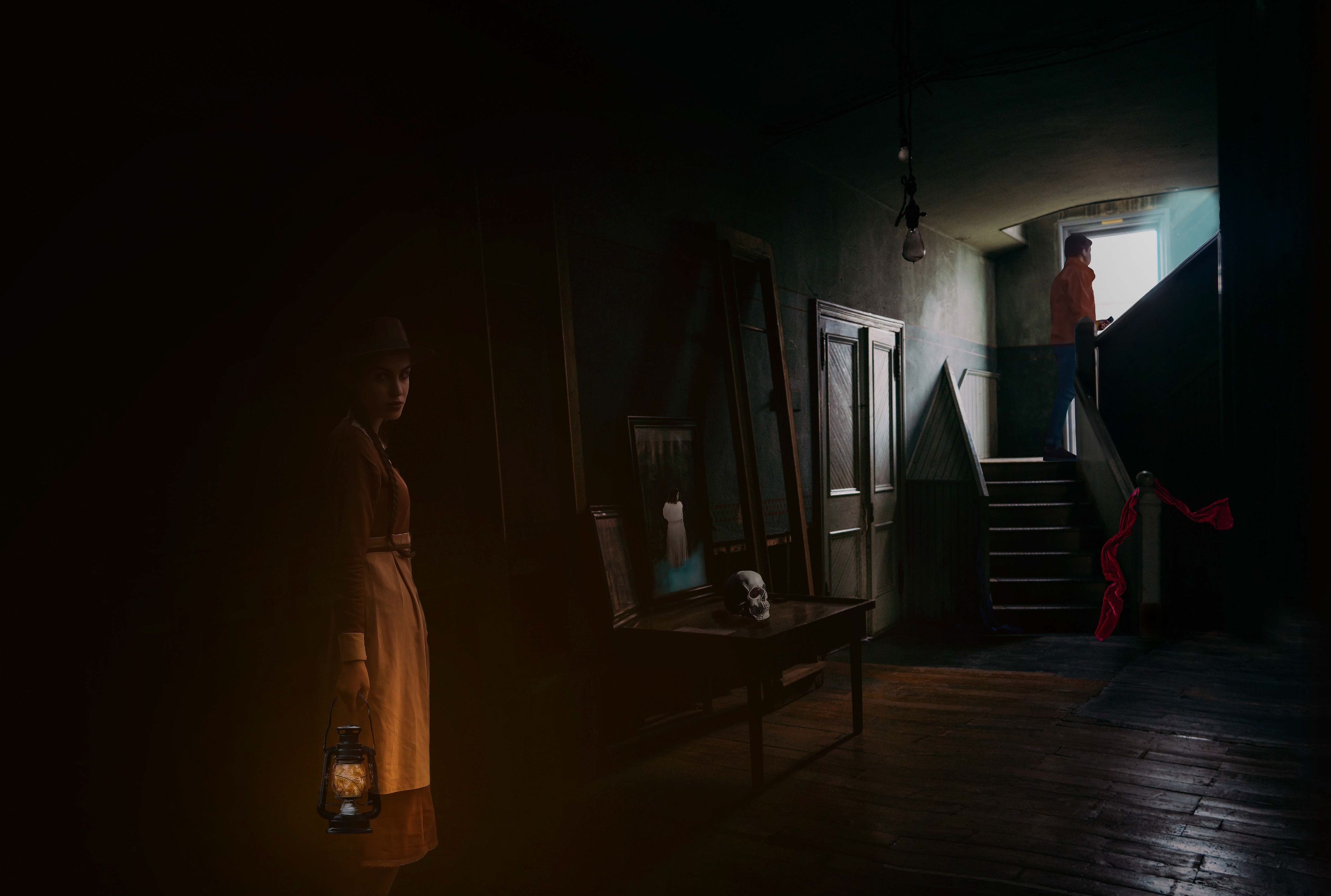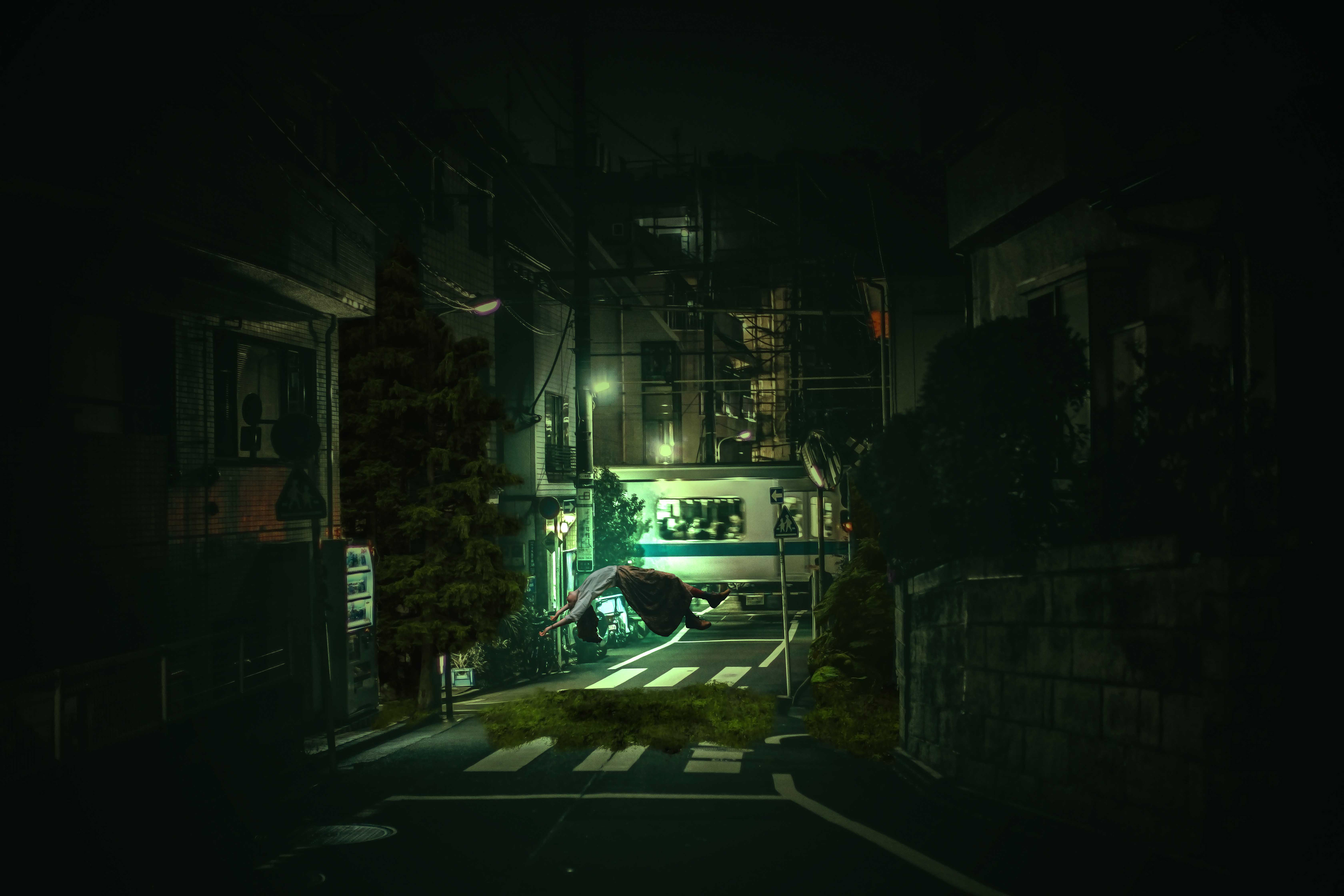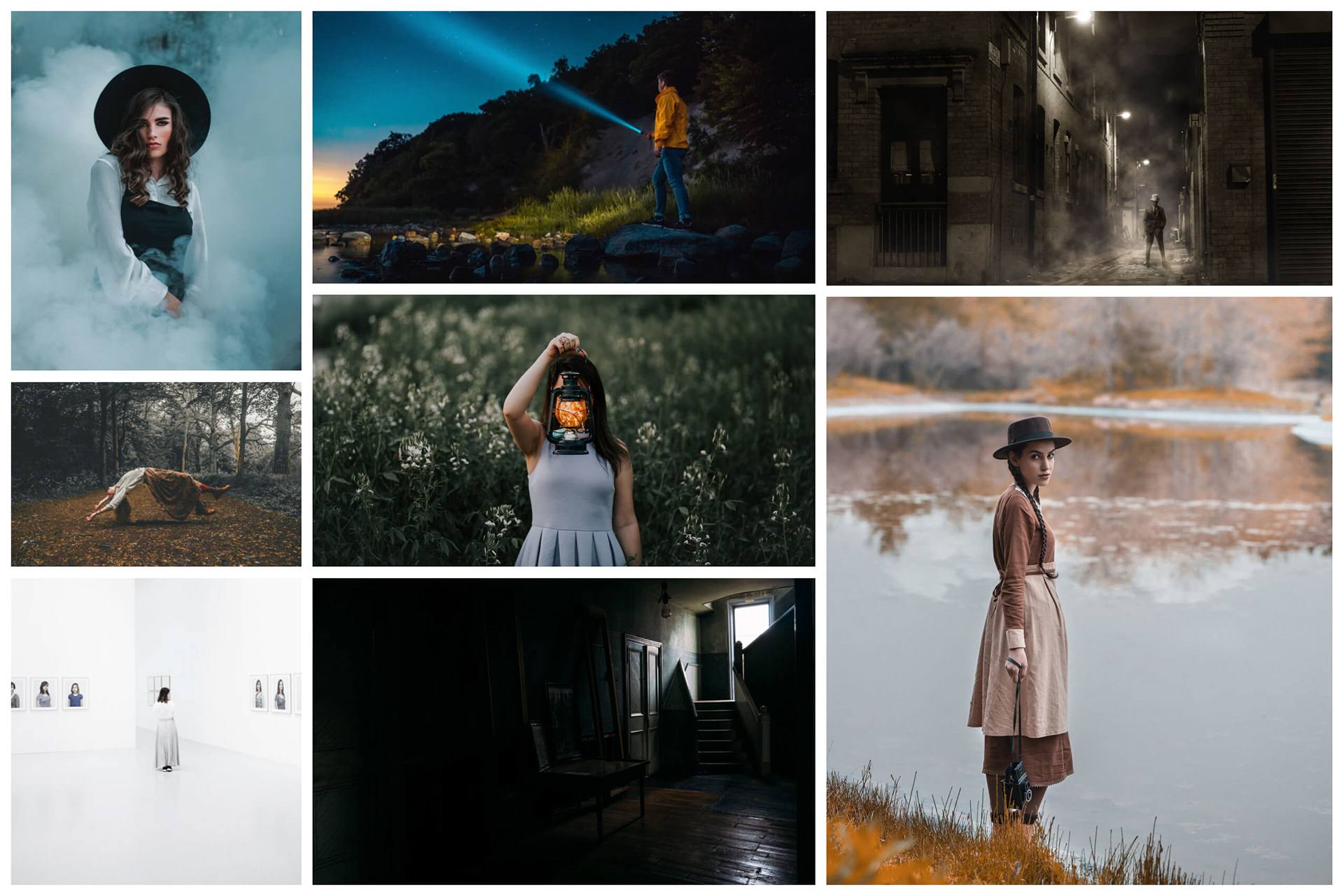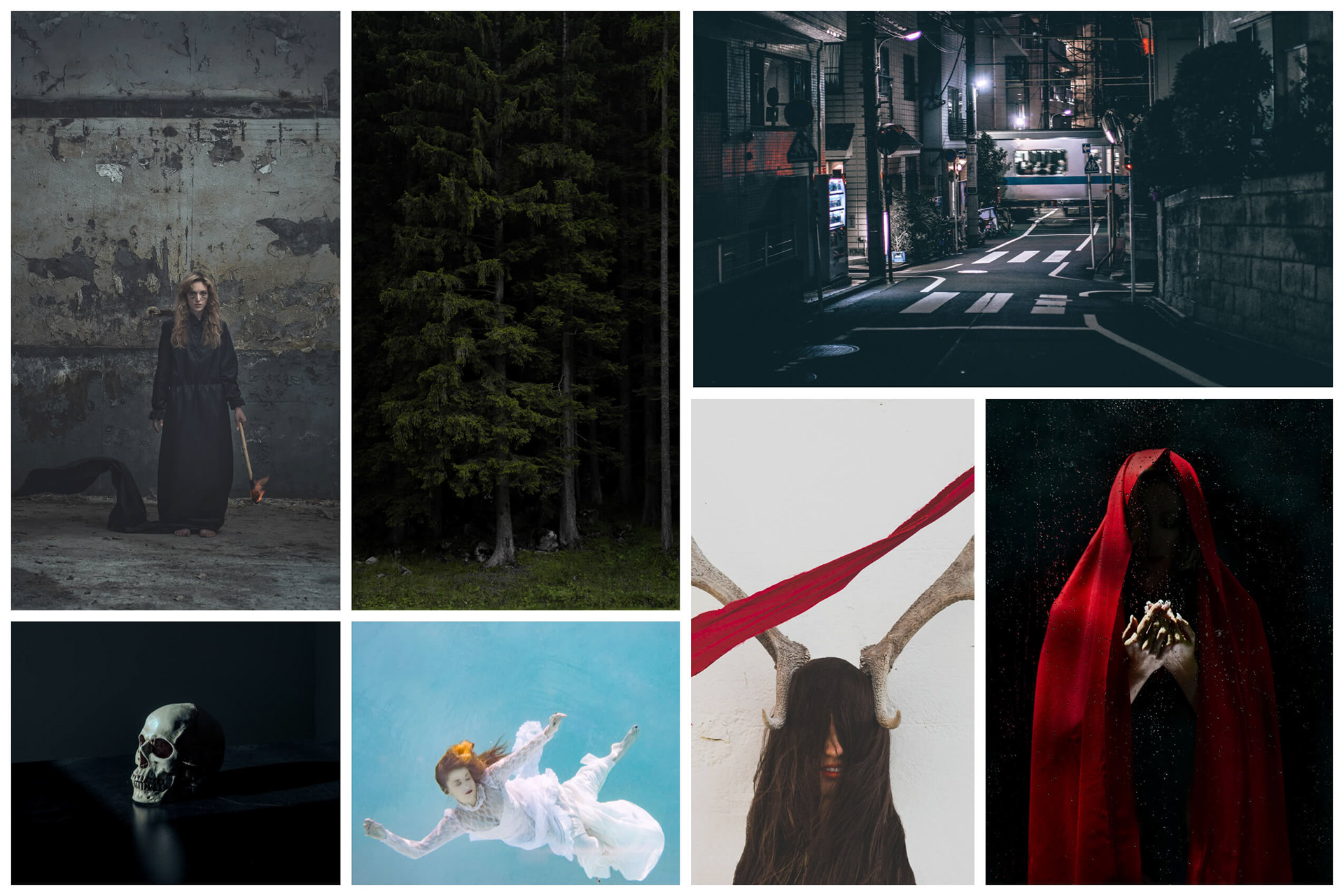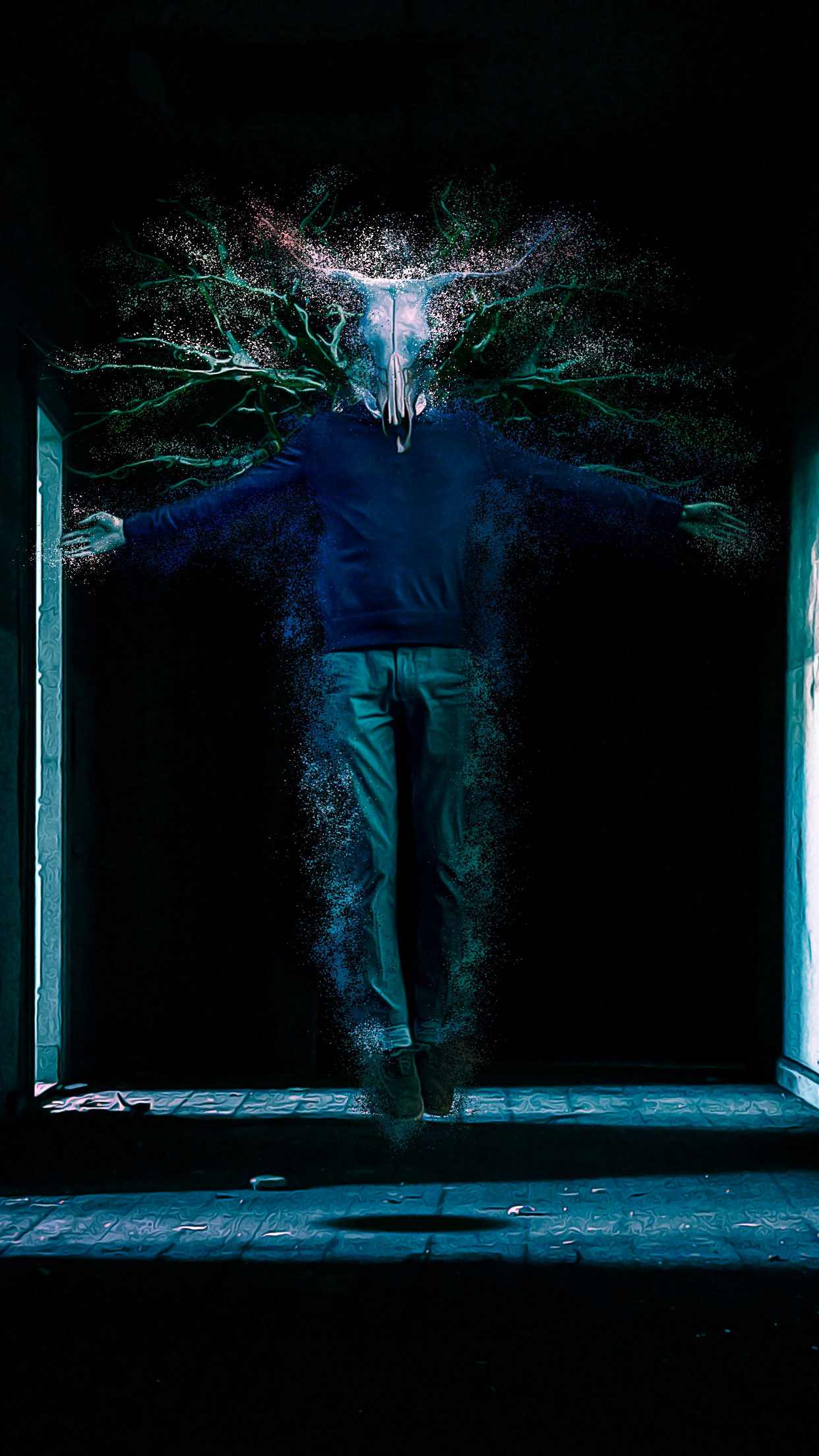 This last one went through a lot in photoshop to get it to look like it had been painted/illustrated. I recently discovered Inklab, a photoshop extension, and love how it can be used to get a graphic novel illustration look. A bit involved of a process for it, but I plan on exploring it more.
For this series I used only floral illustrations that have become public domain and paired them with some quotes and phrases that are meaningful to me. Some of these became included in my senior exhibit as well.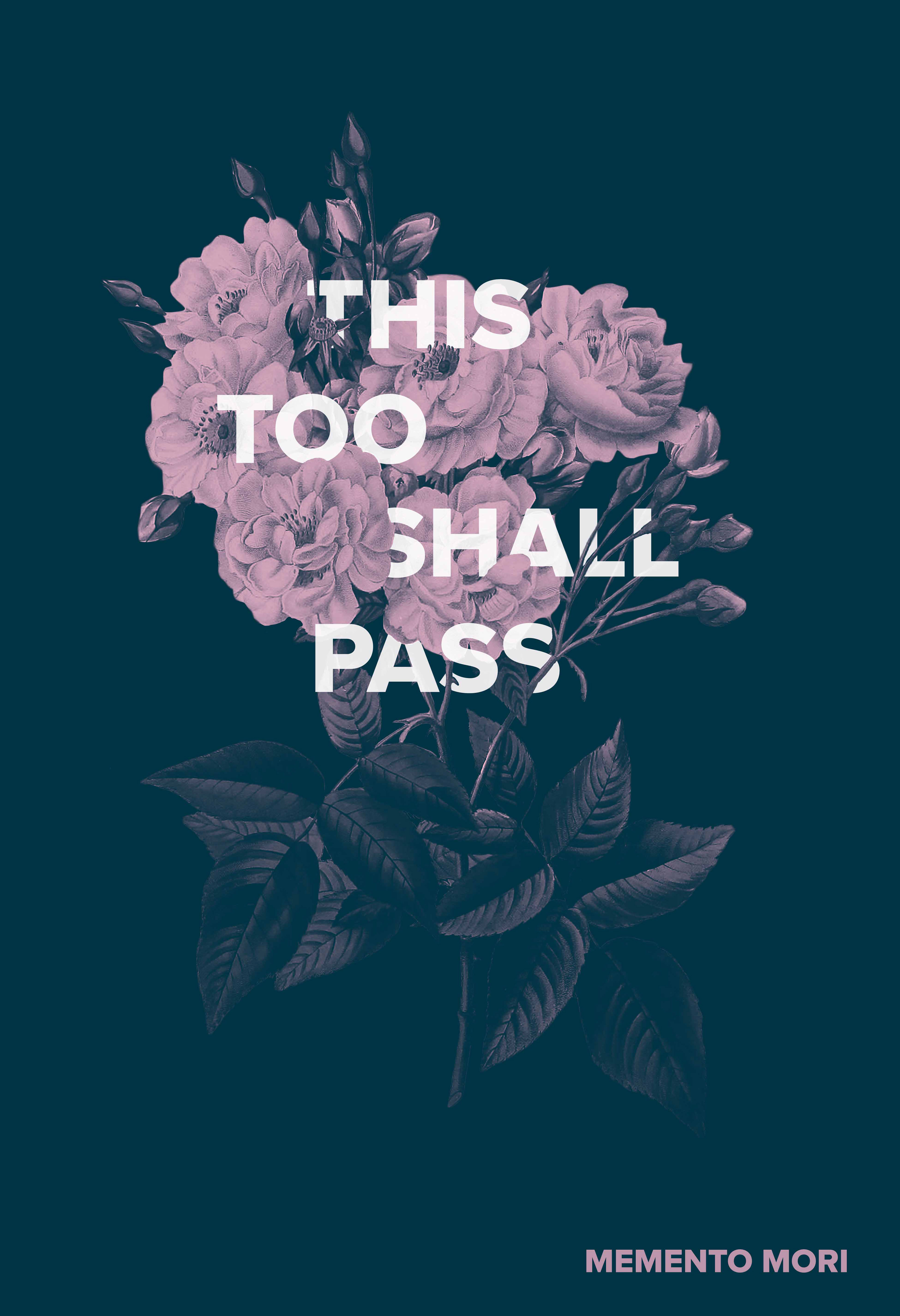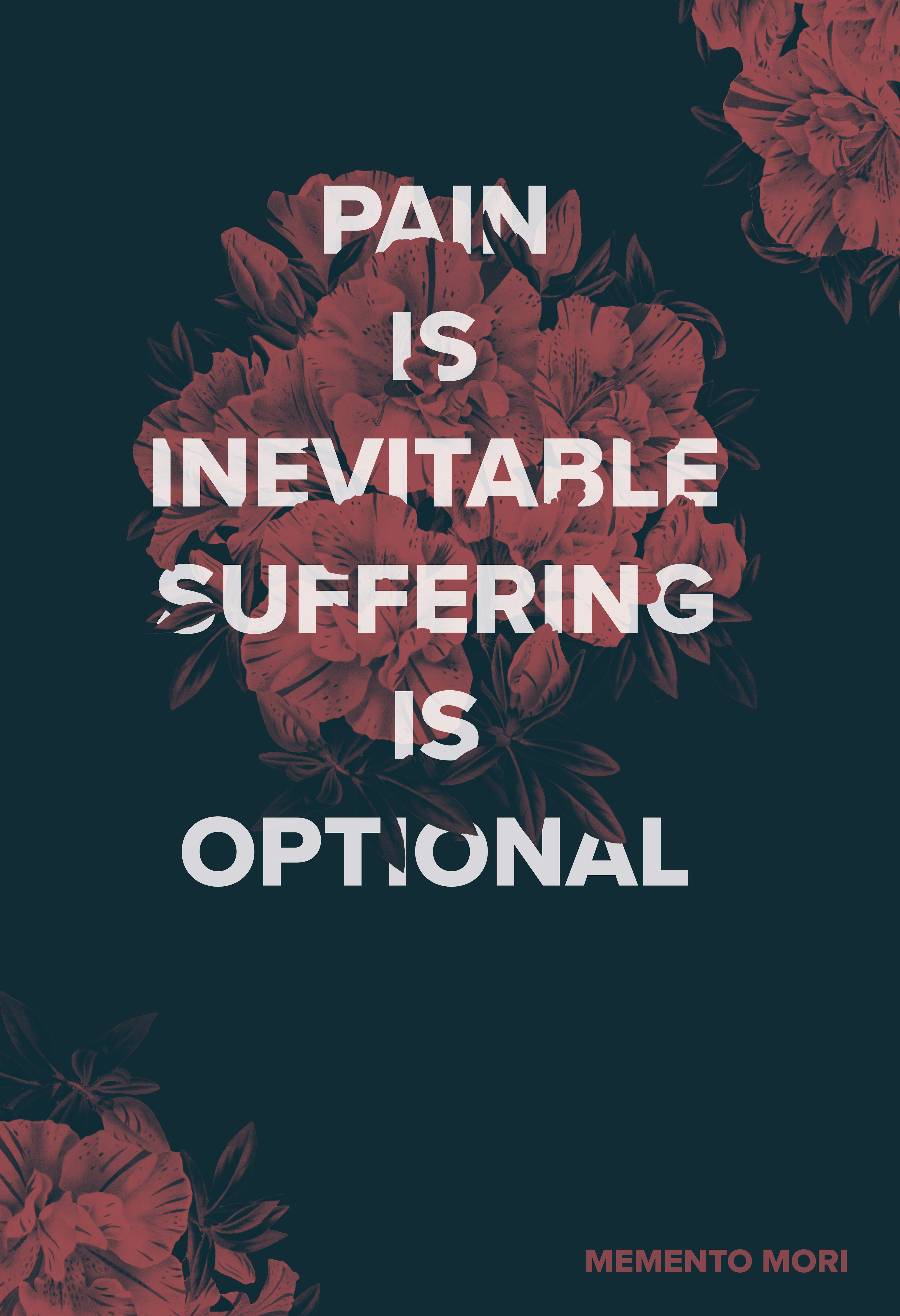 Testing out a workflow for creating halftoned photo collages. The first one "Love and Death" became the impetus for my senior exhibit.