MEMENTO MORI – SENIOR THESIS
The summer before my senior year of college, I decided to give myself a challenge.
Approaching my senior exhibit, I wanted to do more than simply print out my portfolio of work and put it in a gallery. This had been done before and would have completely satisfied the requirements of the class. But, unlike other programs, graduating seniors at my college get an entire gallery to themselves for up to two weeks. That was an opportunity I wanted to utilize to its fullest potential.
So, I set out to create something new. Something that would give me experience doing the kind of work I wanted to do after graduation. It had to be creative, compelling, and guided by the concept no matter what.
What resulted was
Memento Mori
–a conversation about death acceptance masquerading as a coffee shop brand identity.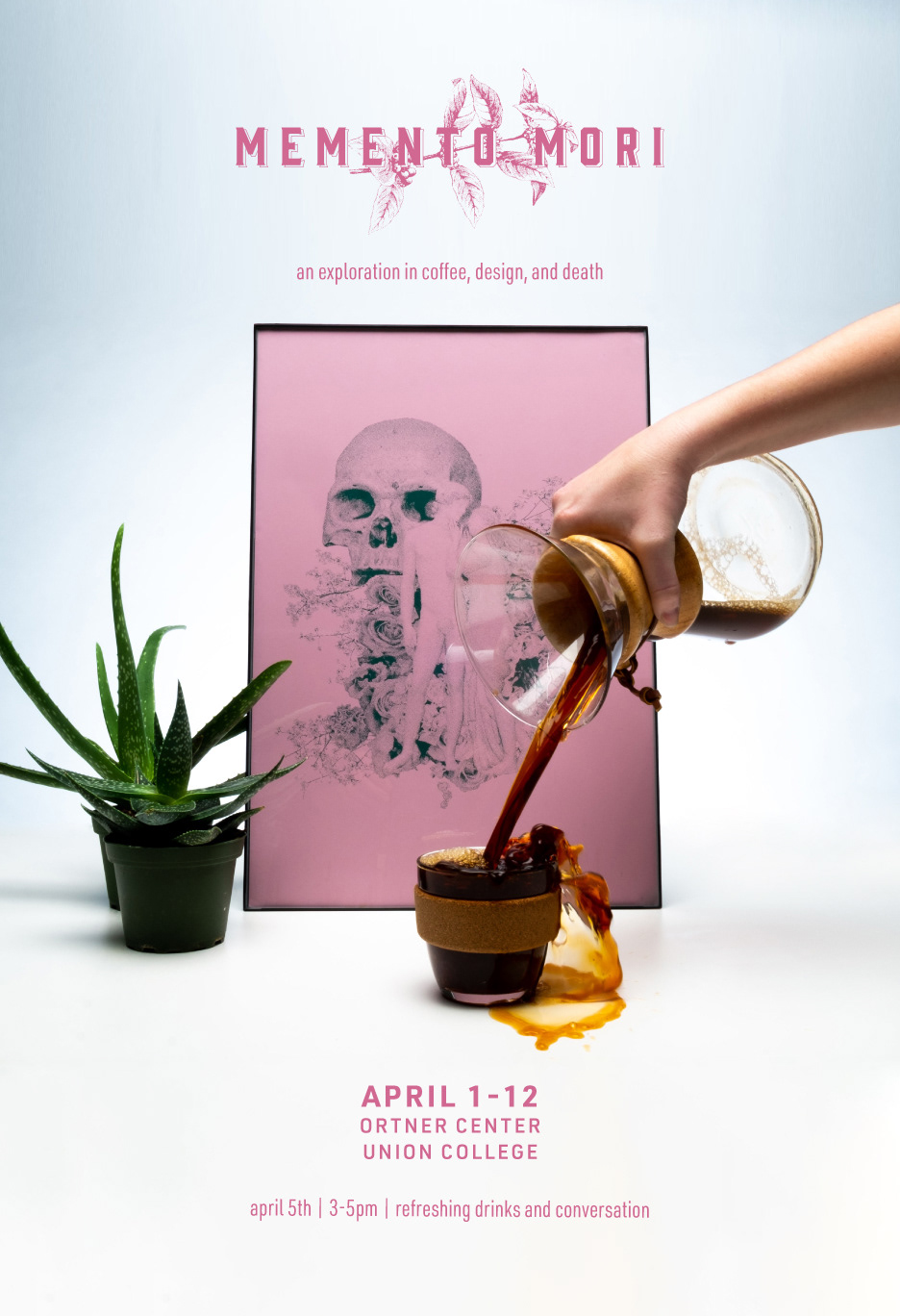 At the outset I had three goals:
1. Create a consistent brand identity system that never wavered in reinforcing the concept
2. Generate meaningful conversations and thought about death acceptance
3. Raise the bar for future senior exhibits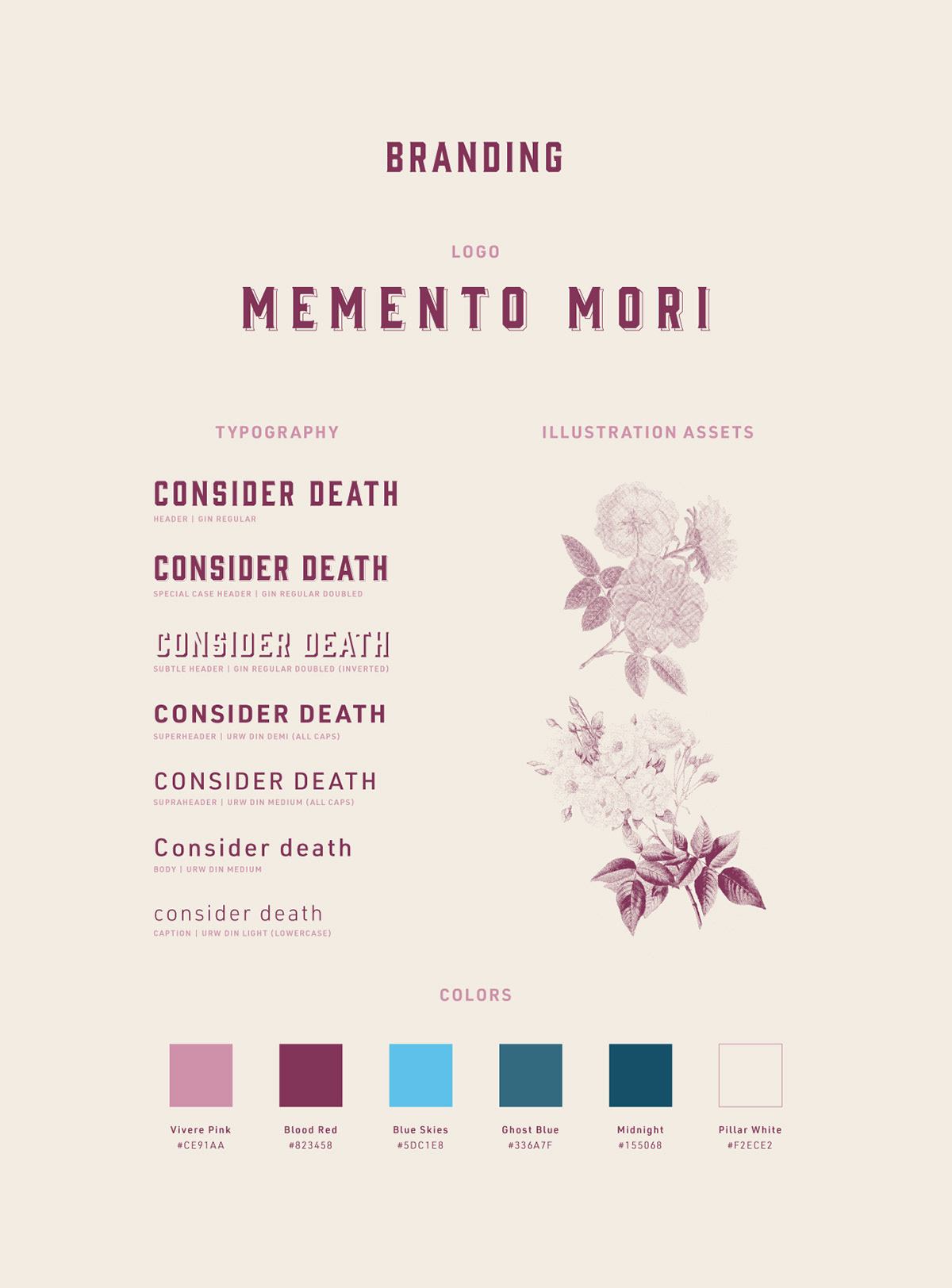 With this system, blends would use the red brand colors for typography since these would be the products sold most often. Single-origin blends would utilize the blue brand colors for typography to set them apart. Printing these onto actual coffee bags was one of the most fun (and most infuriating) challenges I've had while printing something.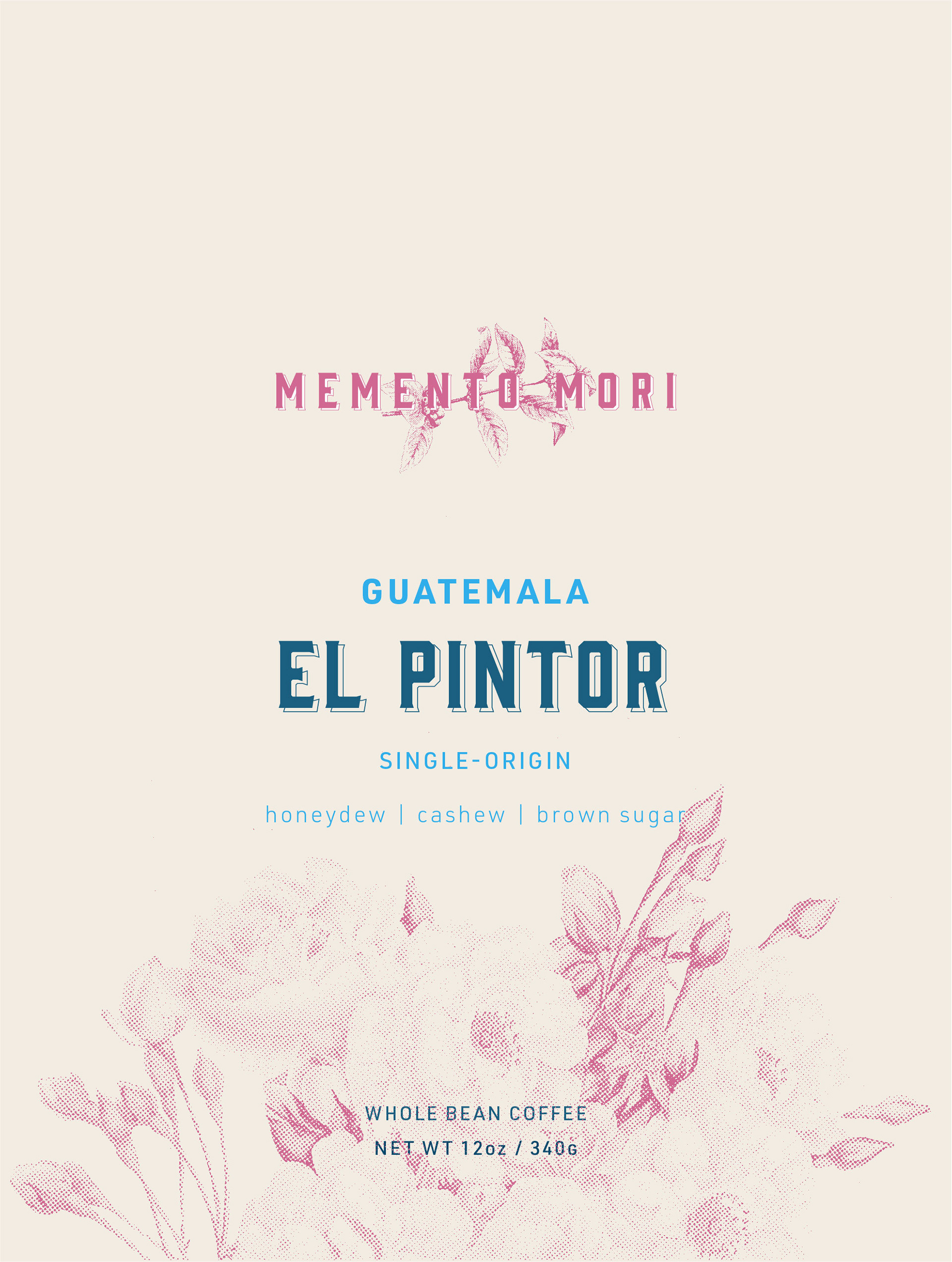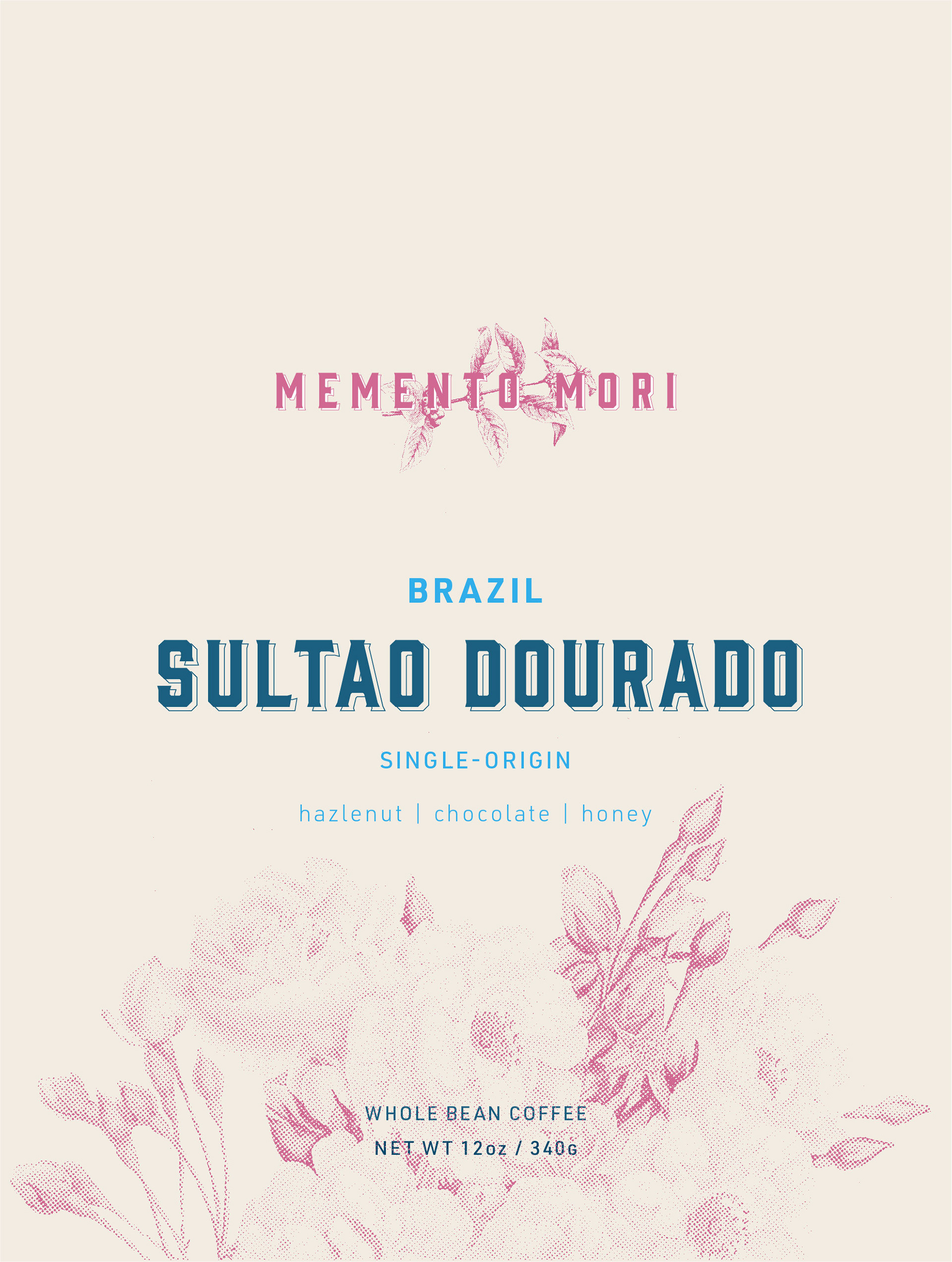 Two pieces of writing have been instrumental in my own thoughts towards death acceptance. I made these both into posters that hung in my exhibit, and between them the poster I created that visually captured
Memento Mori
most succinctly.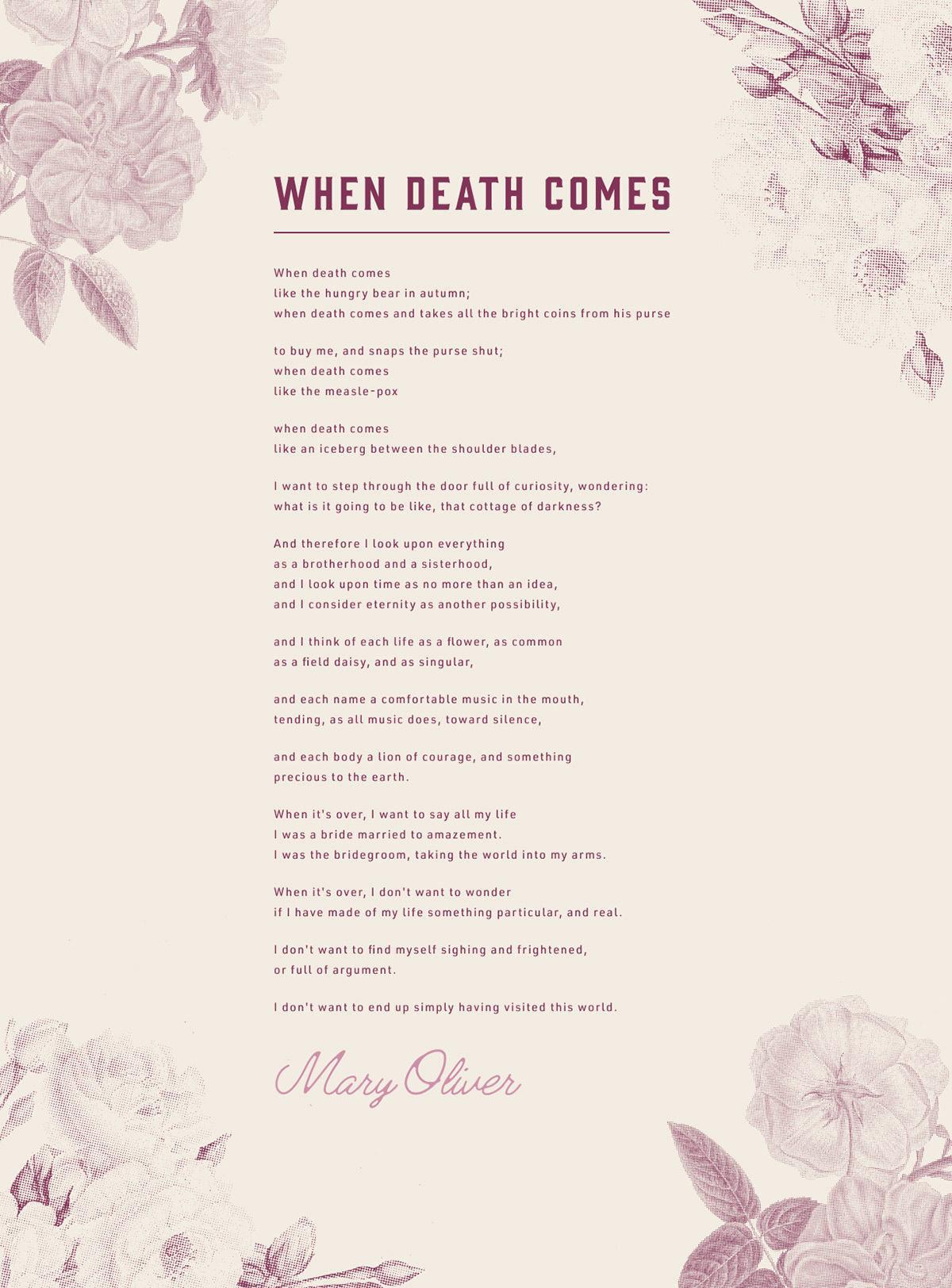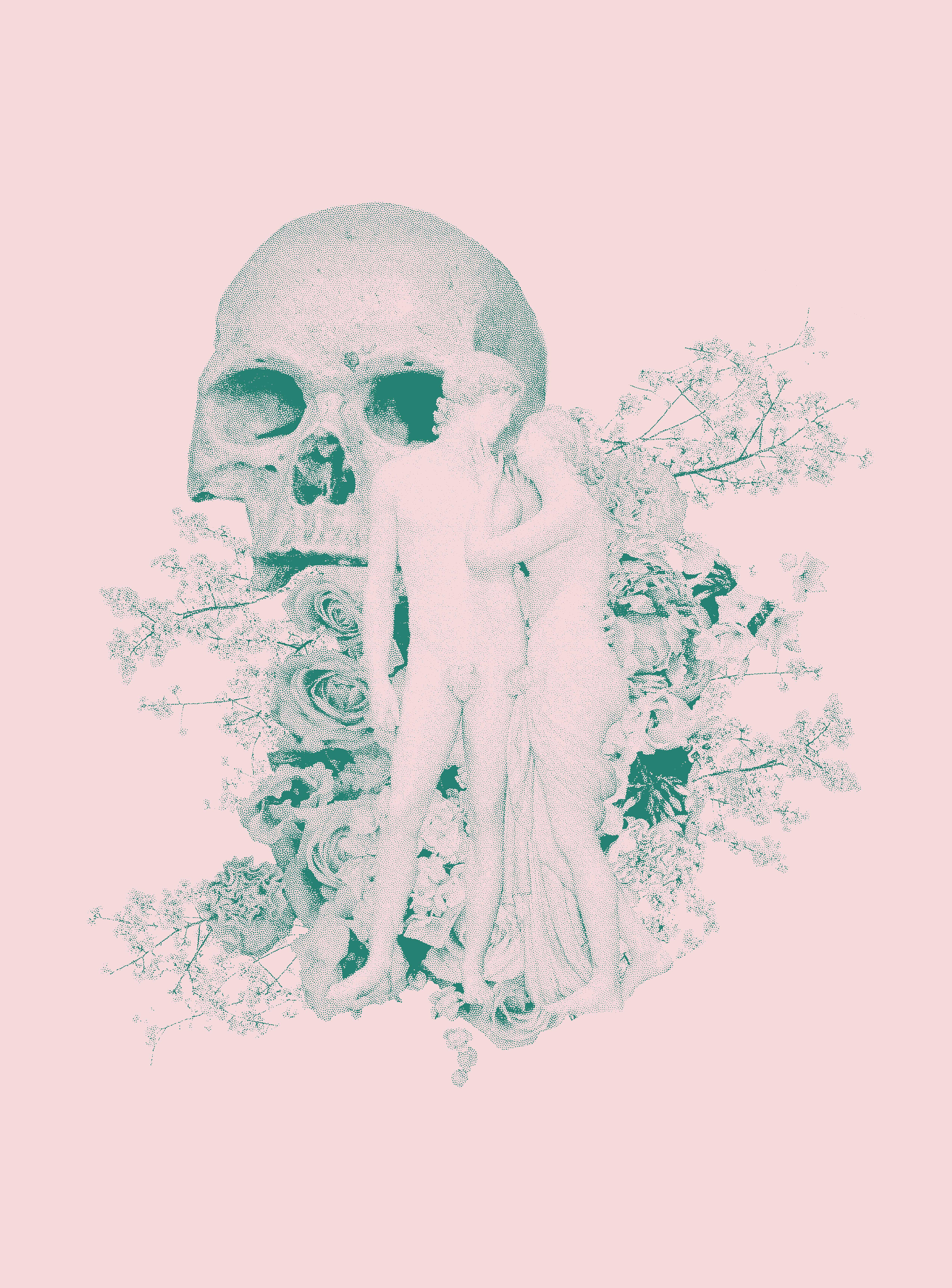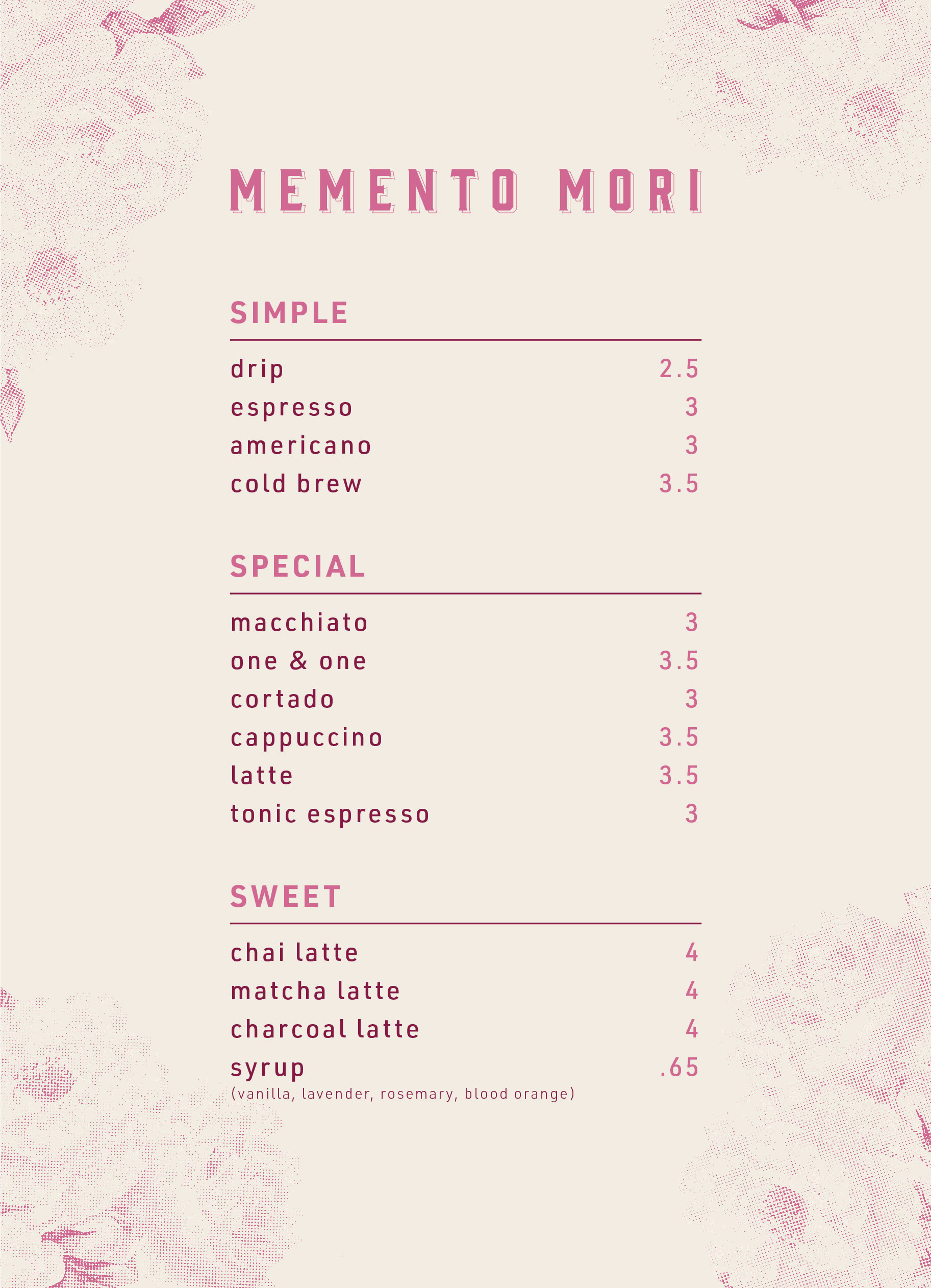 Art Posters | Curated Playlist
 A last minute addition to the exhibit was a playlist. Continuously playing during the hours the exhibit was open, the songs range from upbeat to reflective, somber to energetic. I created a poster highlighting the phrases in each that were important to me and that I felt captured the overall tone of the brand.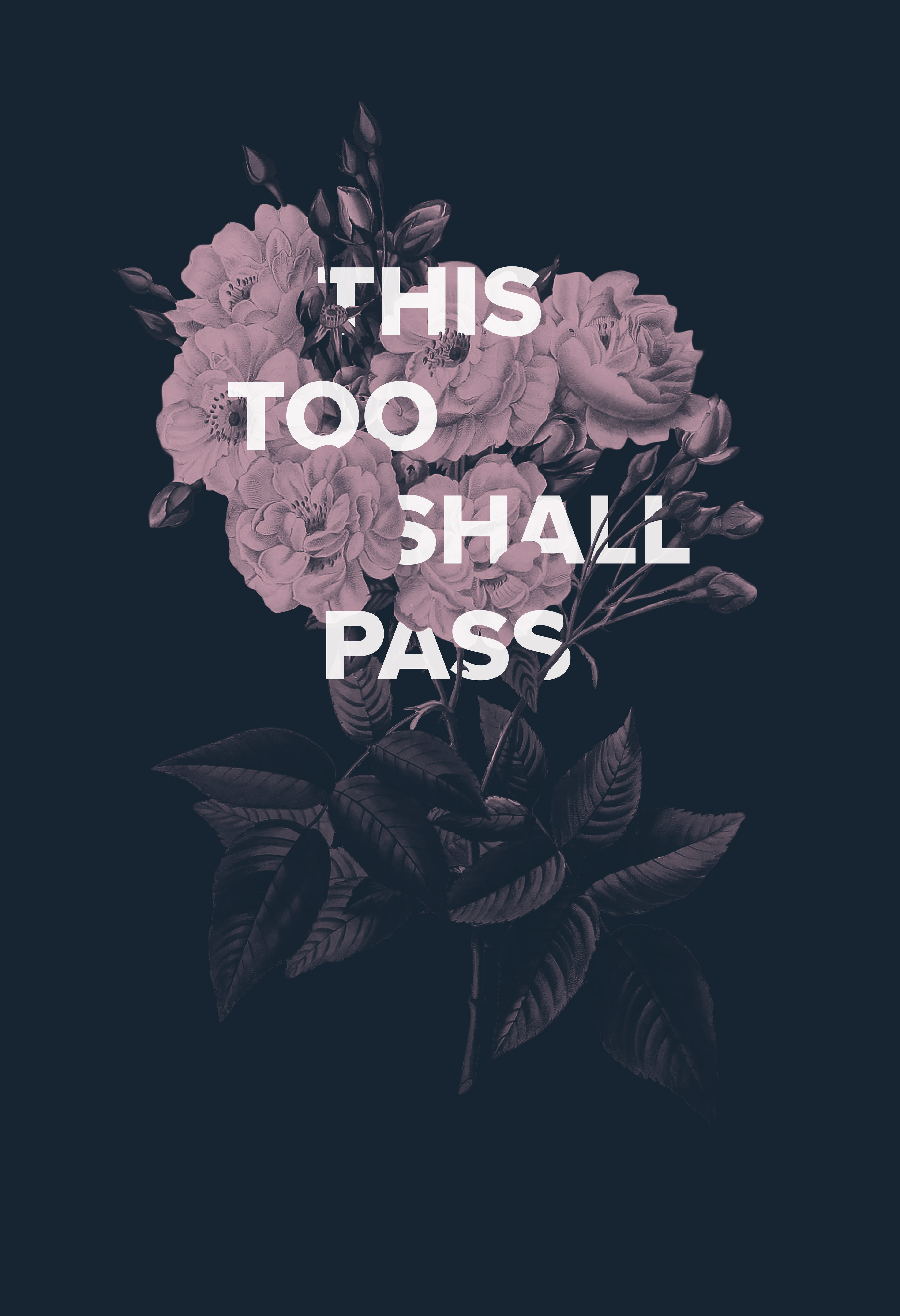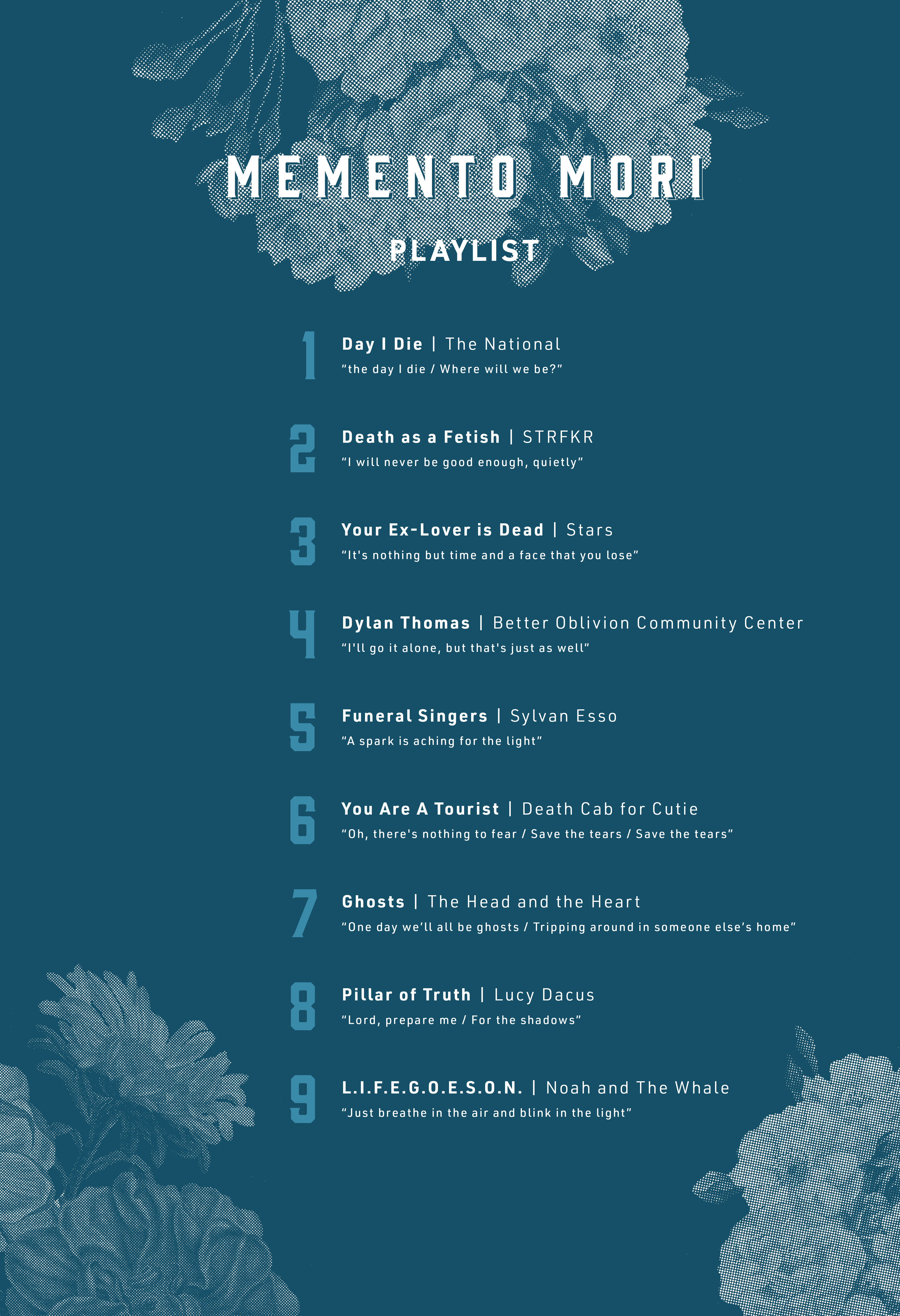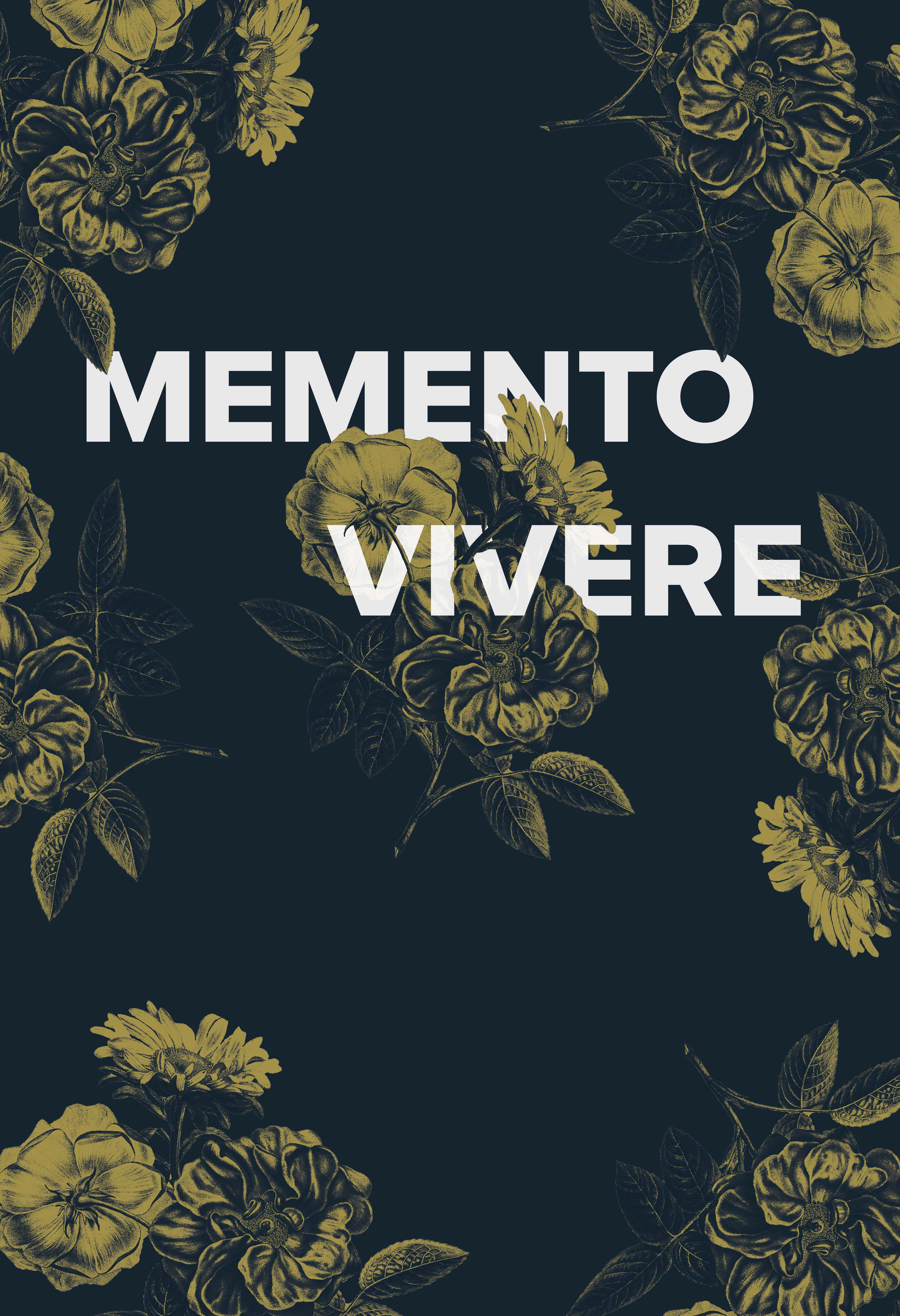 In the days leading up to the exhibit, I posted to my social channels a song from the exhibit playlist, as well as some small updates regarding the process and when it would open.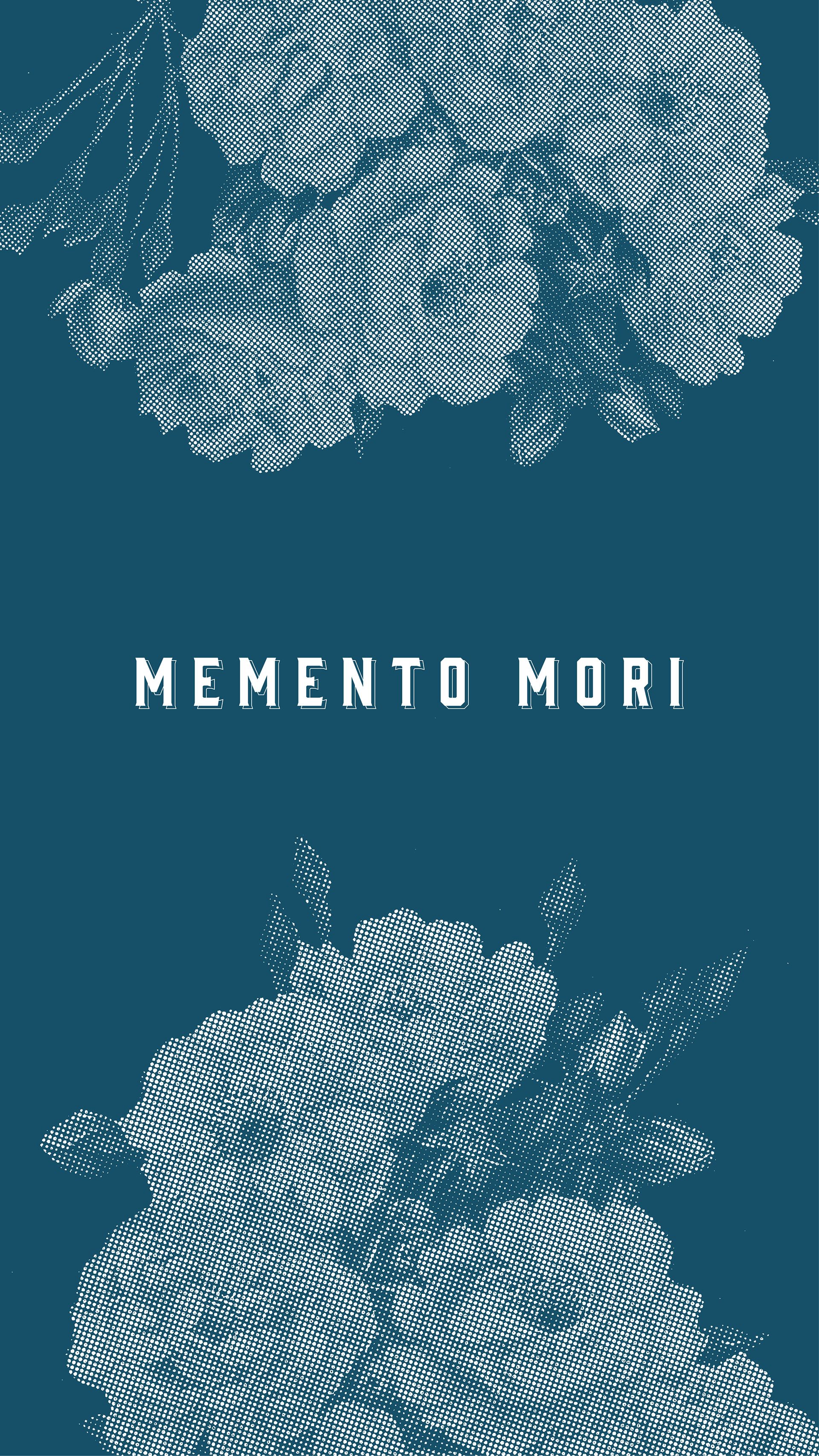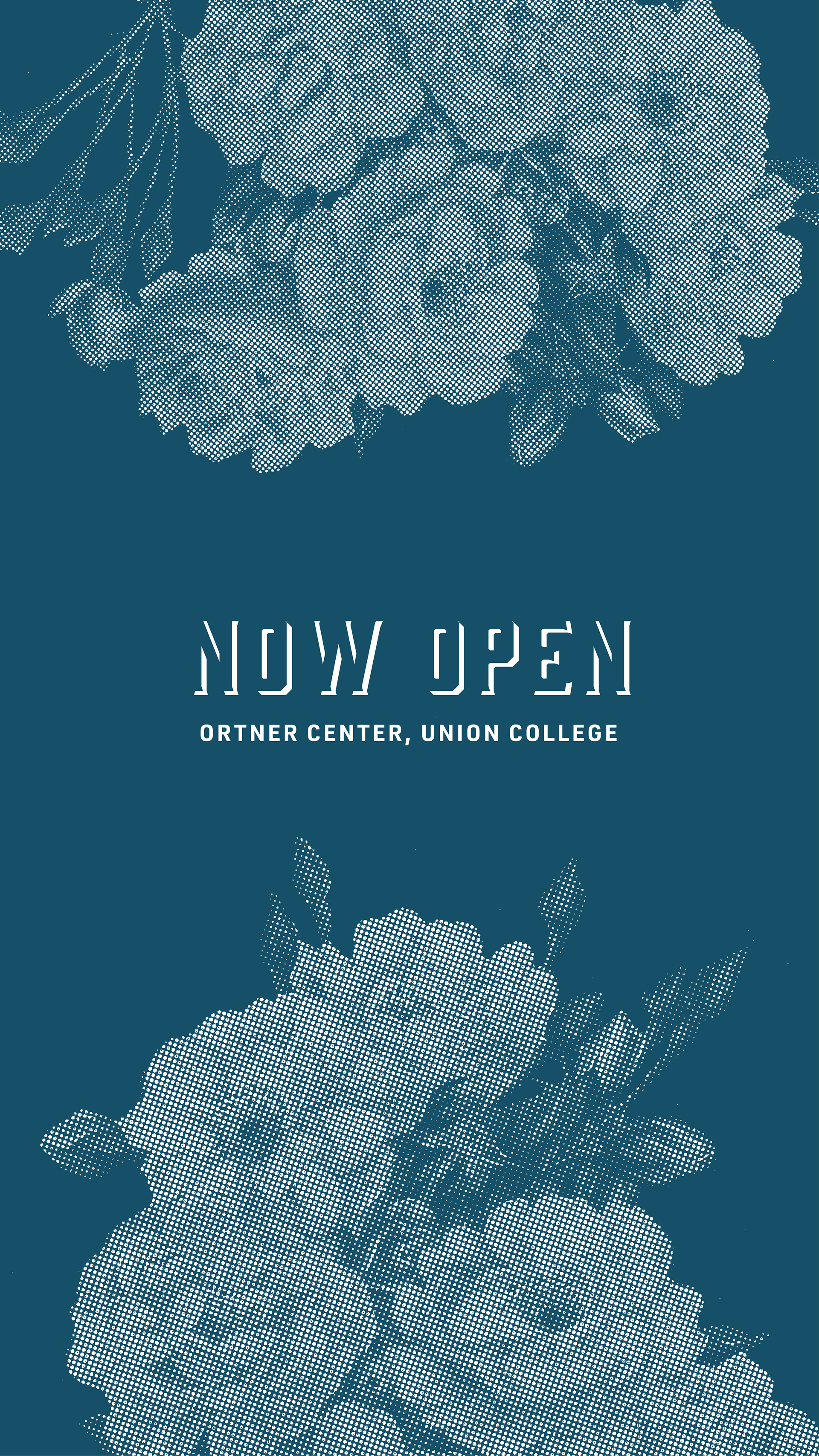 Exhibit Photos and Explanation Posters
Below you can read more about the thinking behind the exhibit and what I wanted to accomplish with it. These pieces were printed out and hung in the exhibit as well. I had some great conversations about death acceptance with faculty and fellow students as a result of this exhibit and am proud I accomplished what I set out to do with it.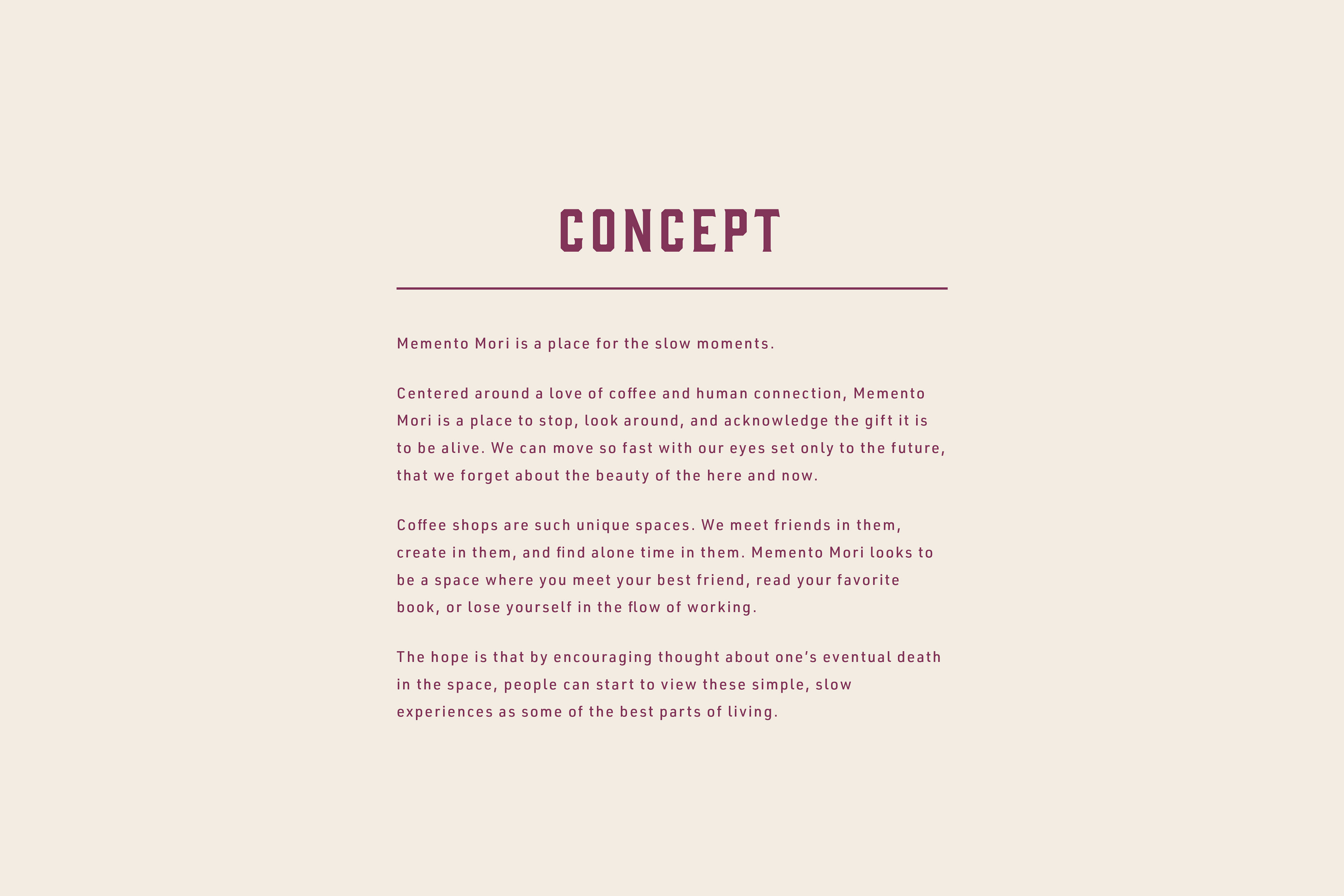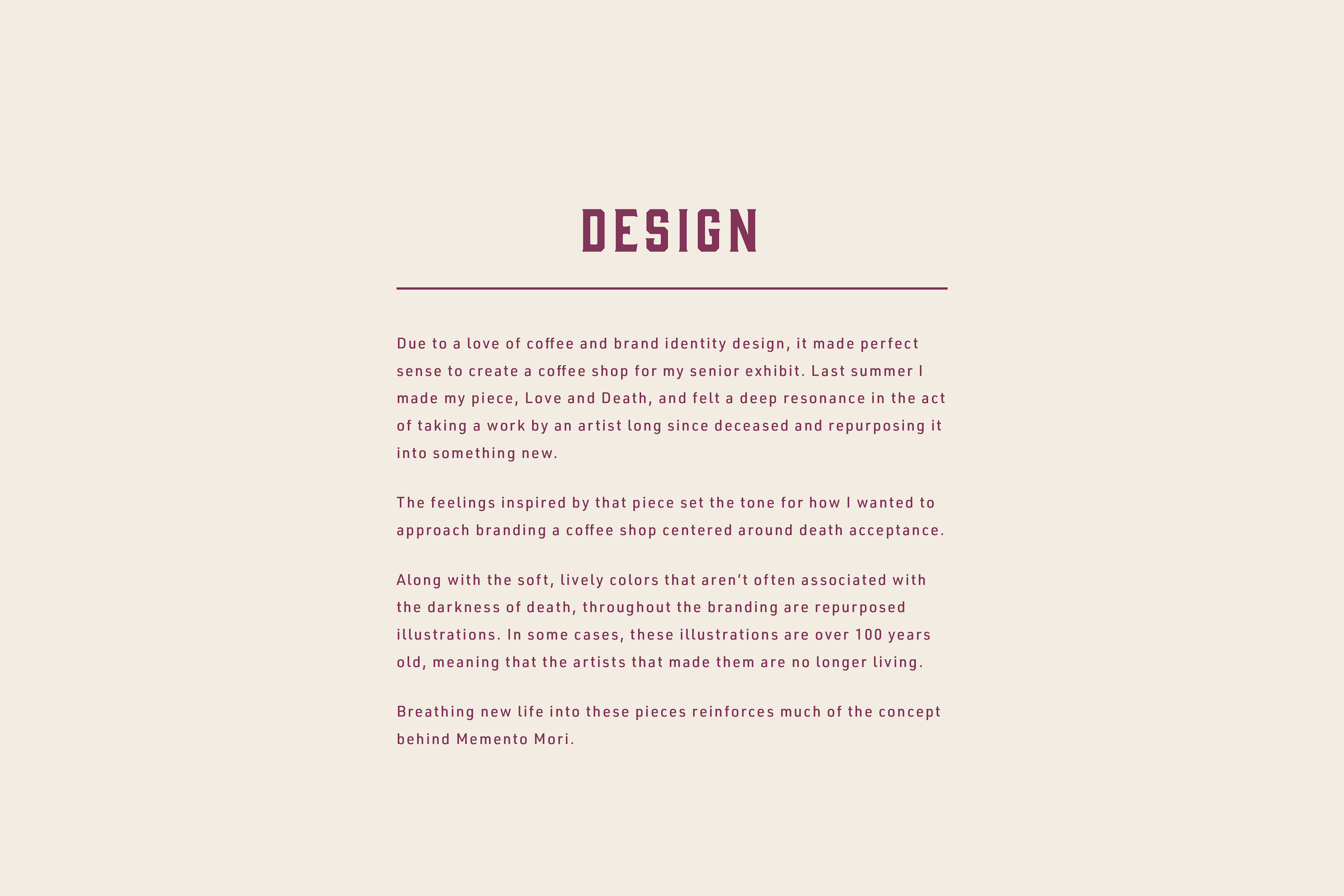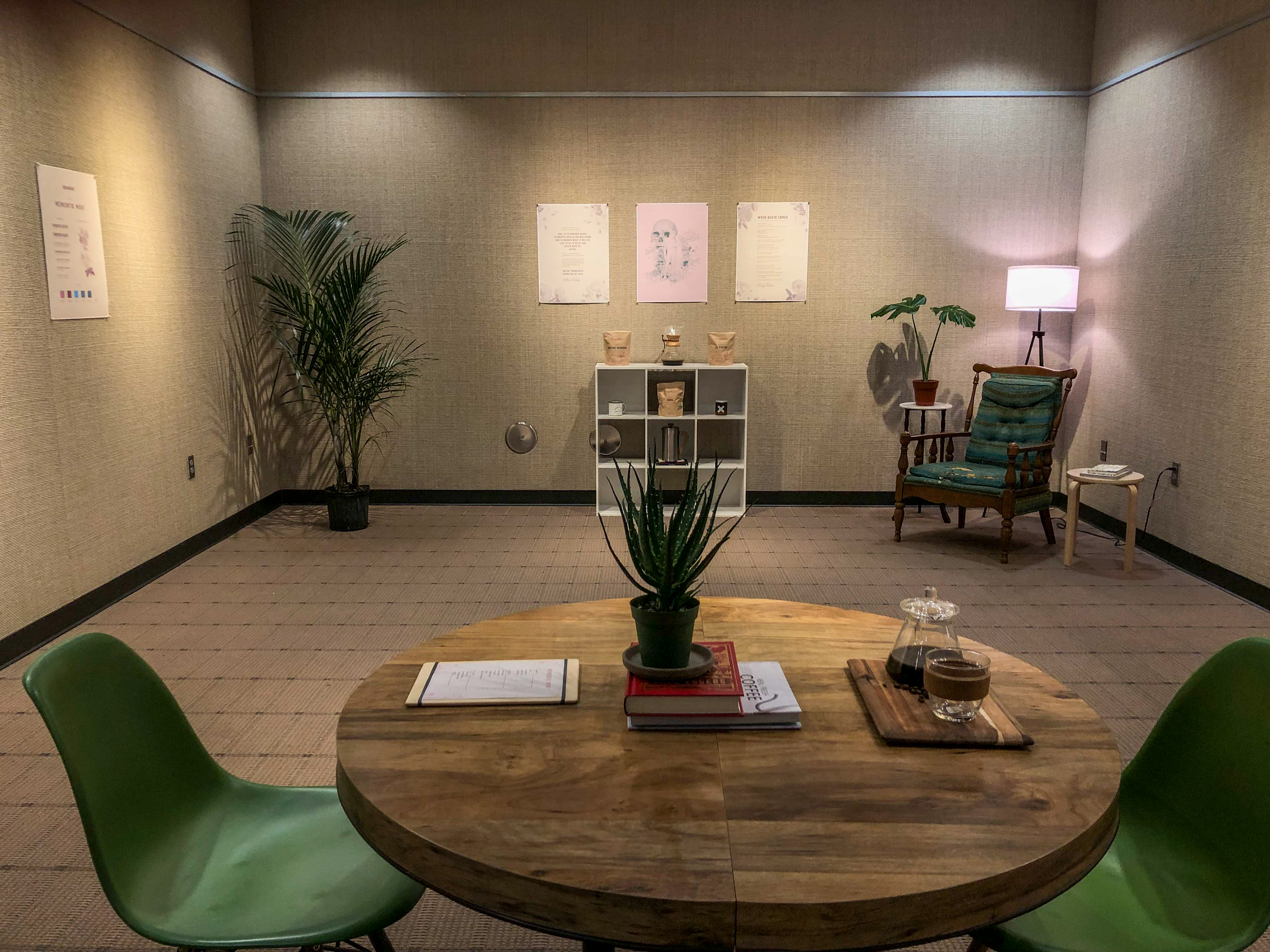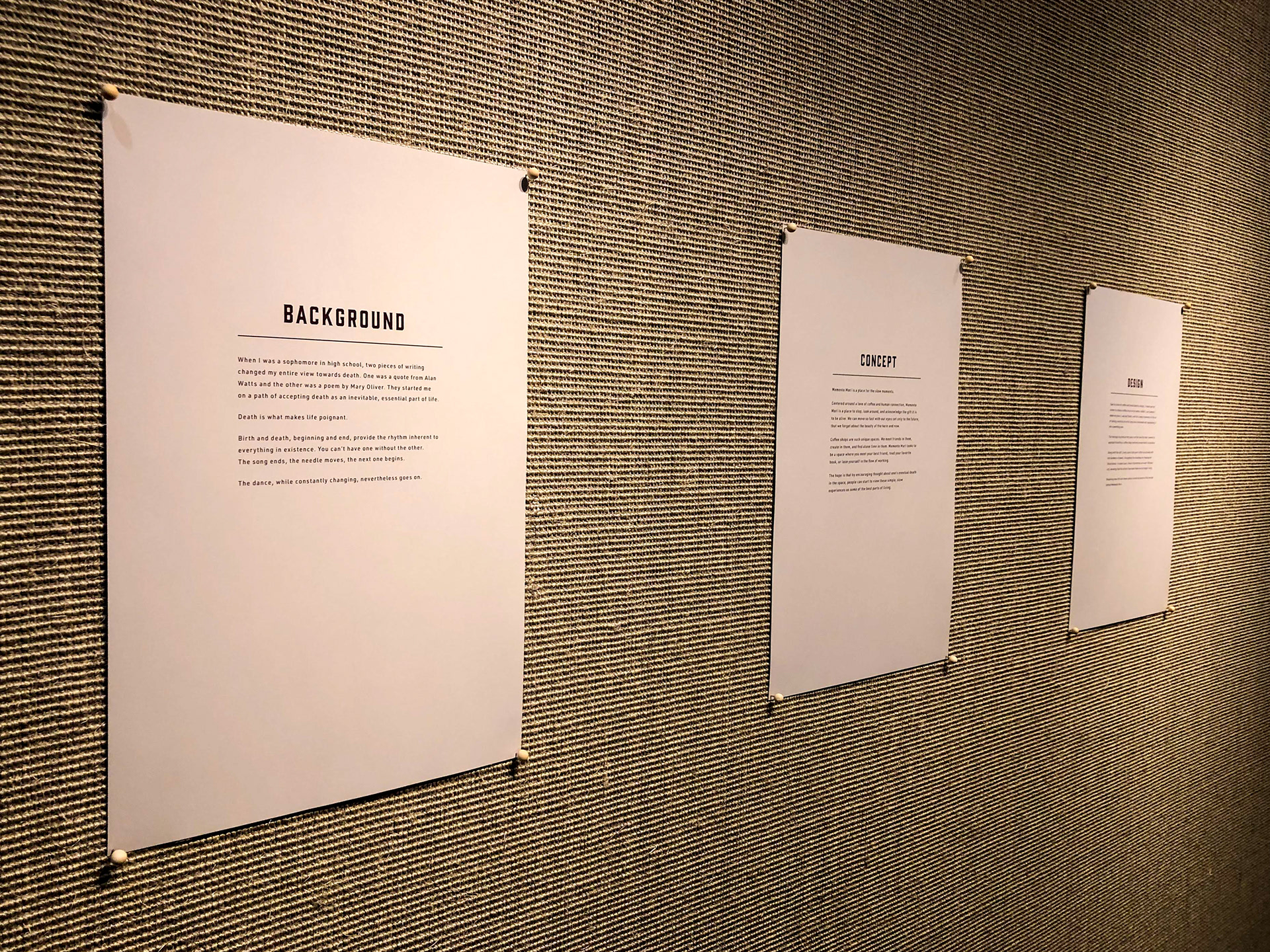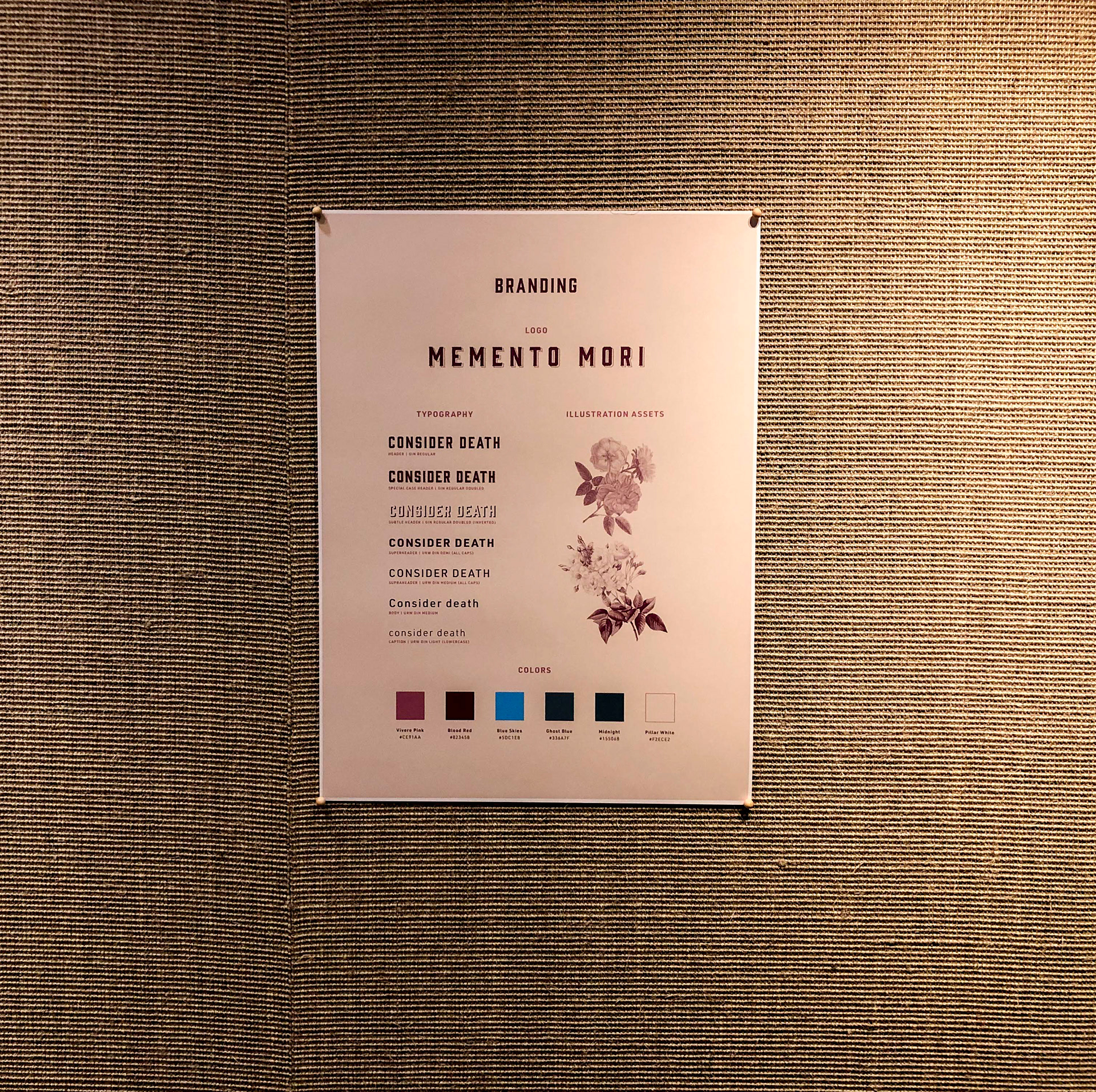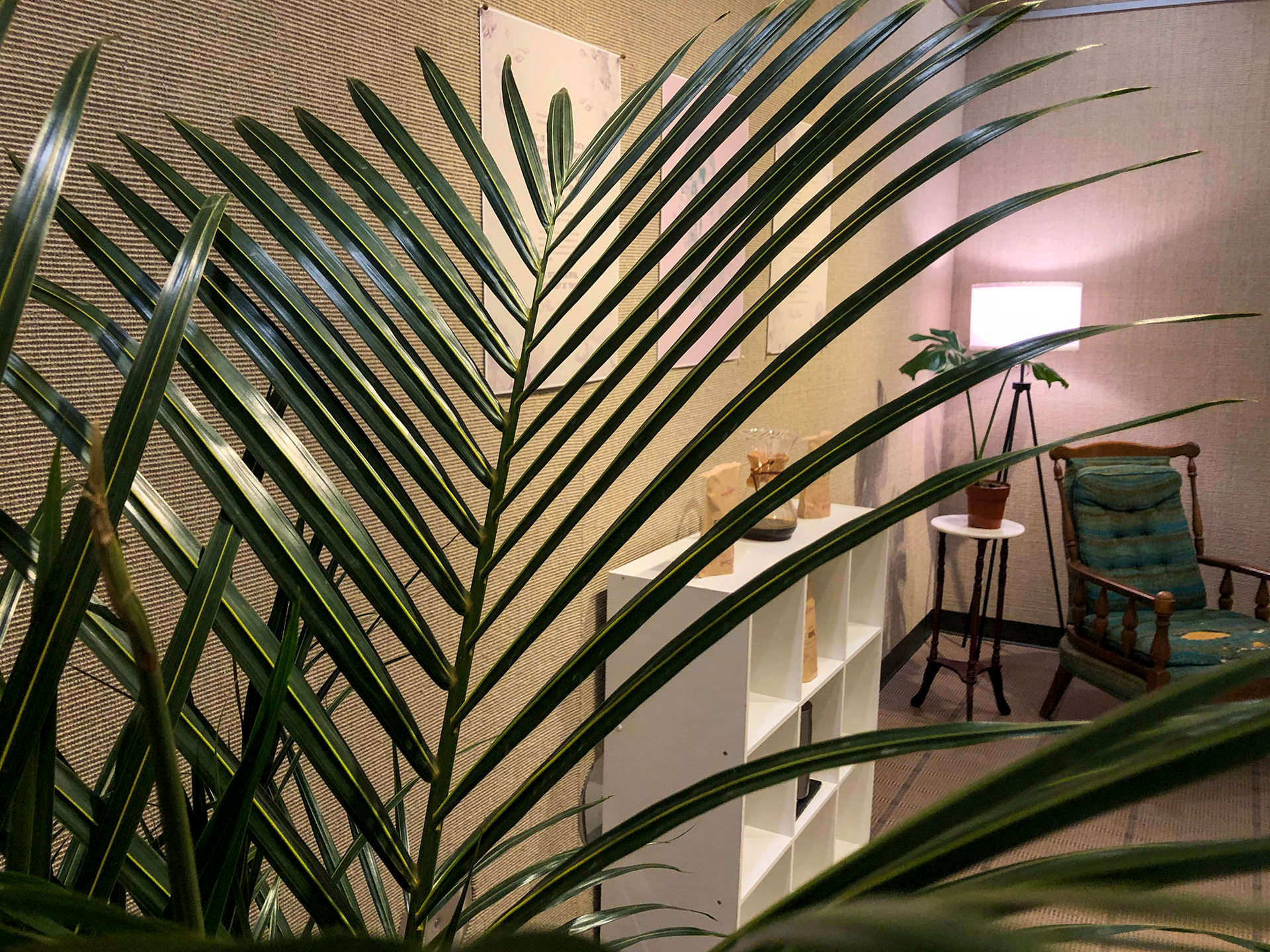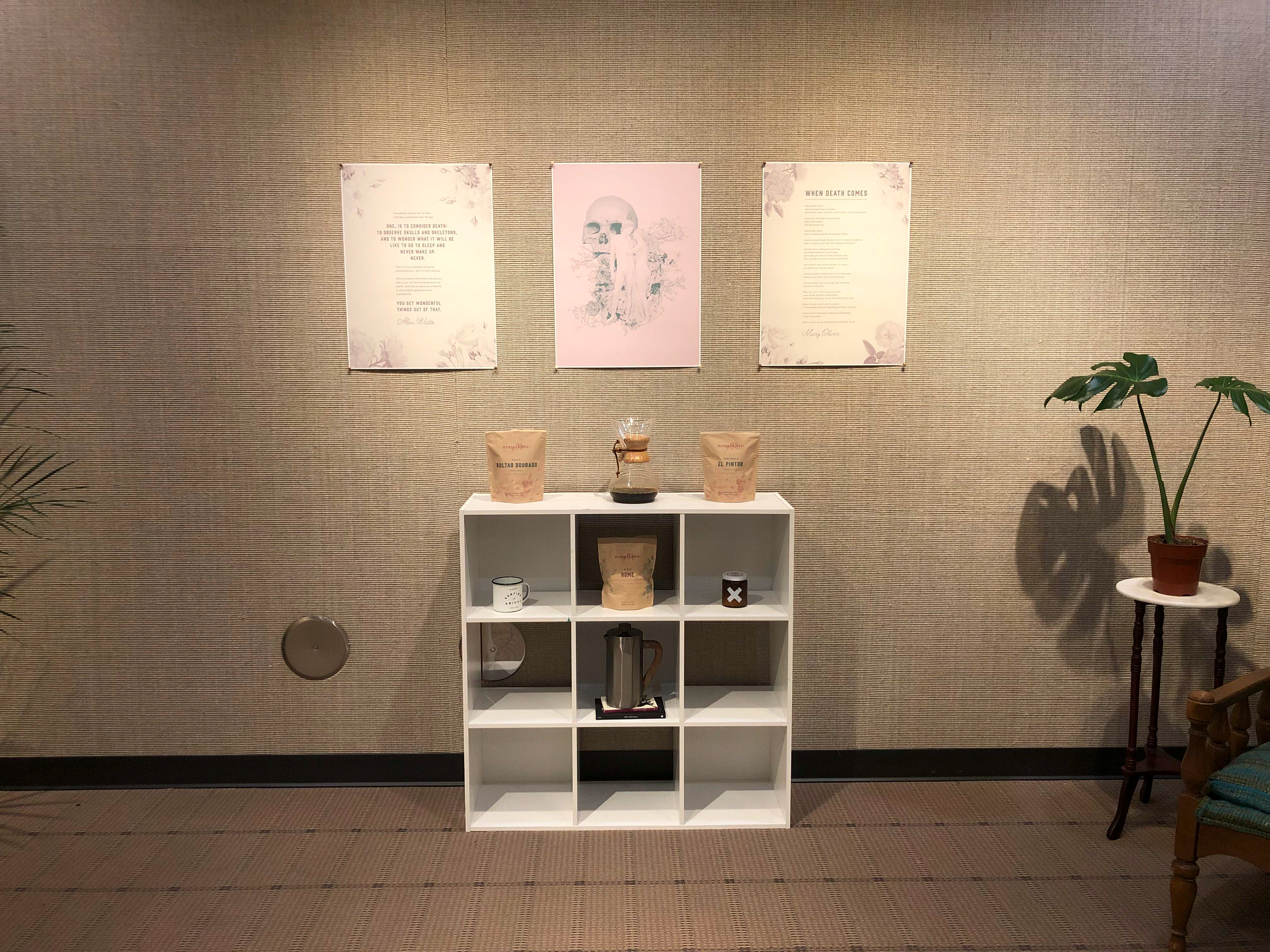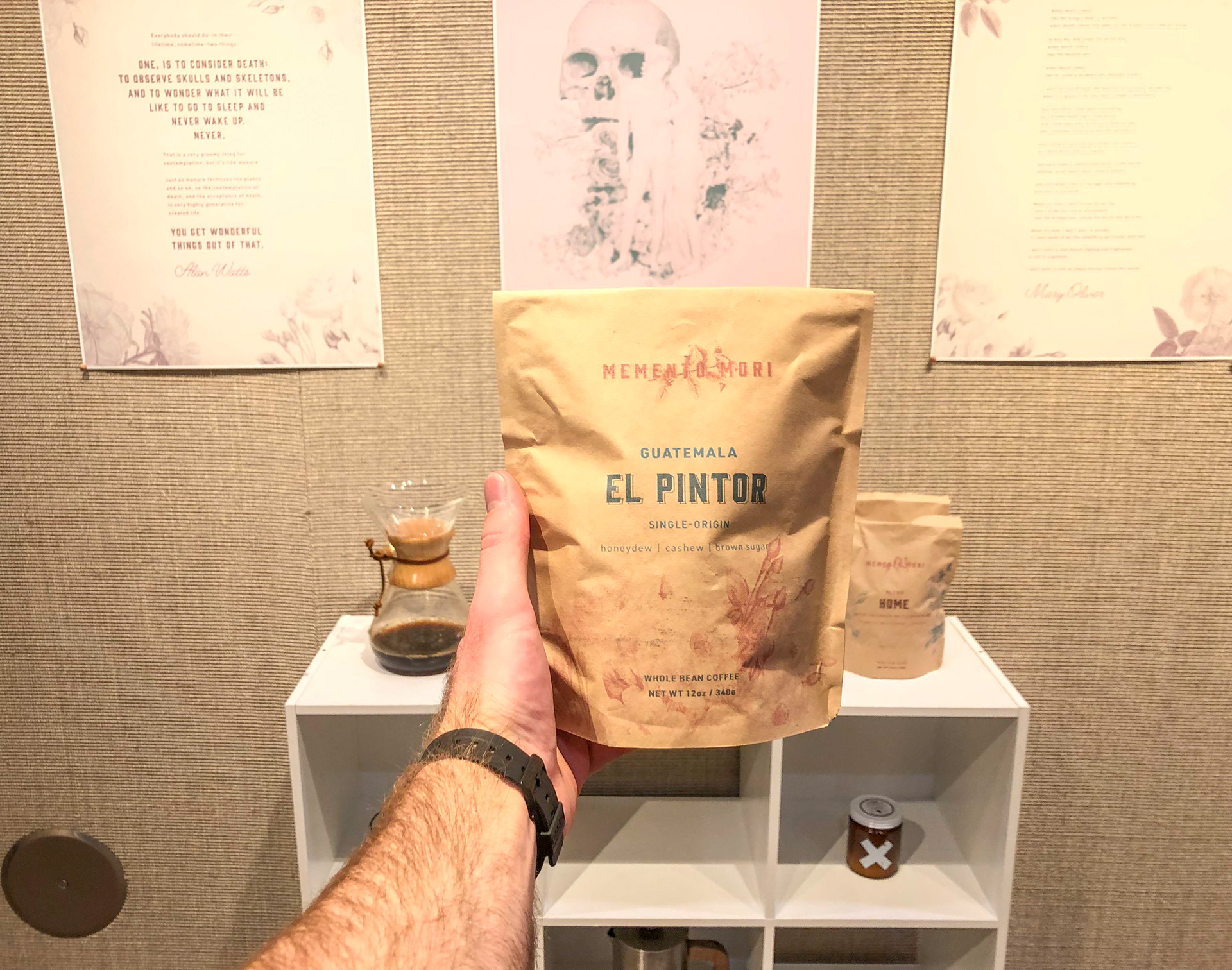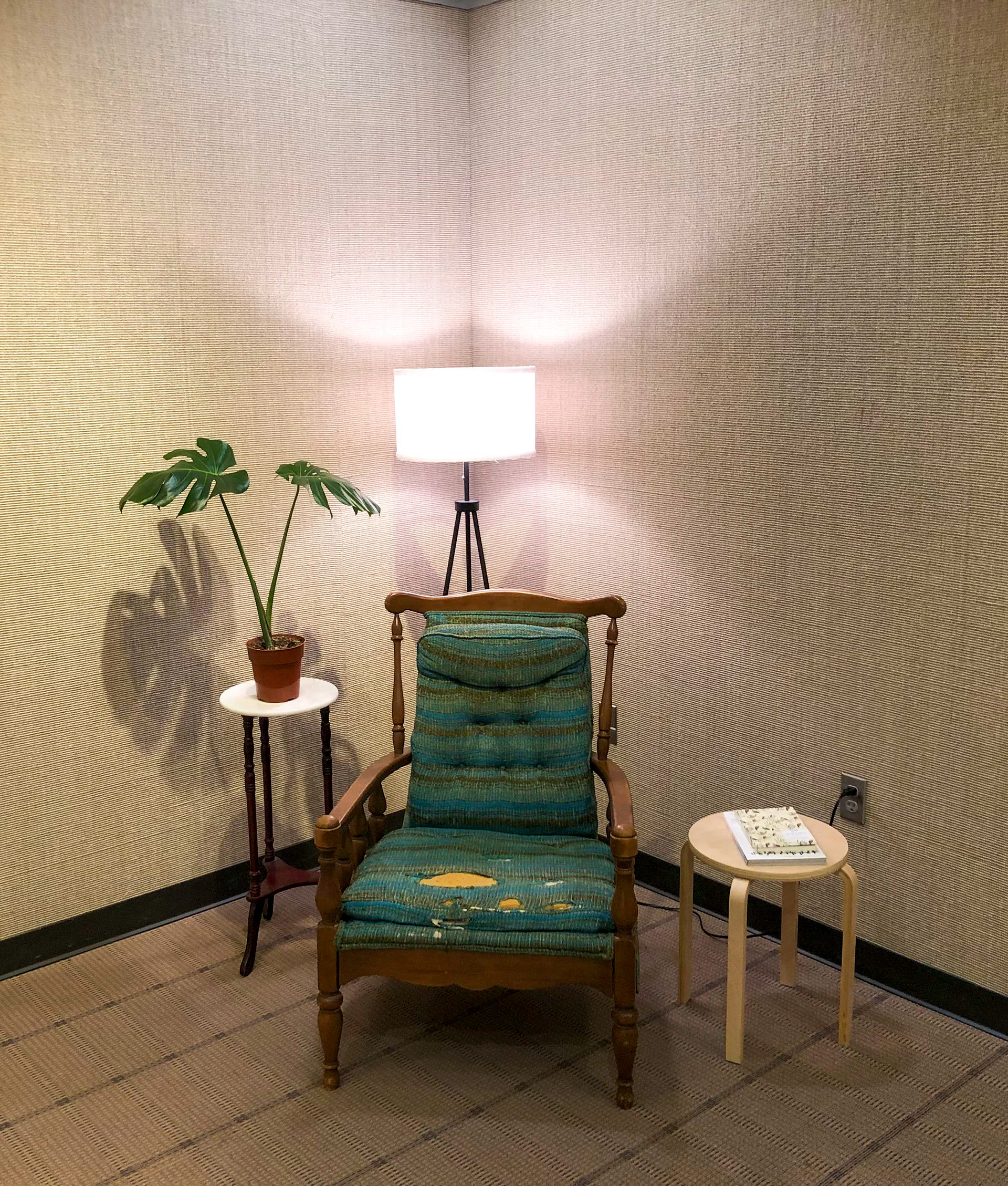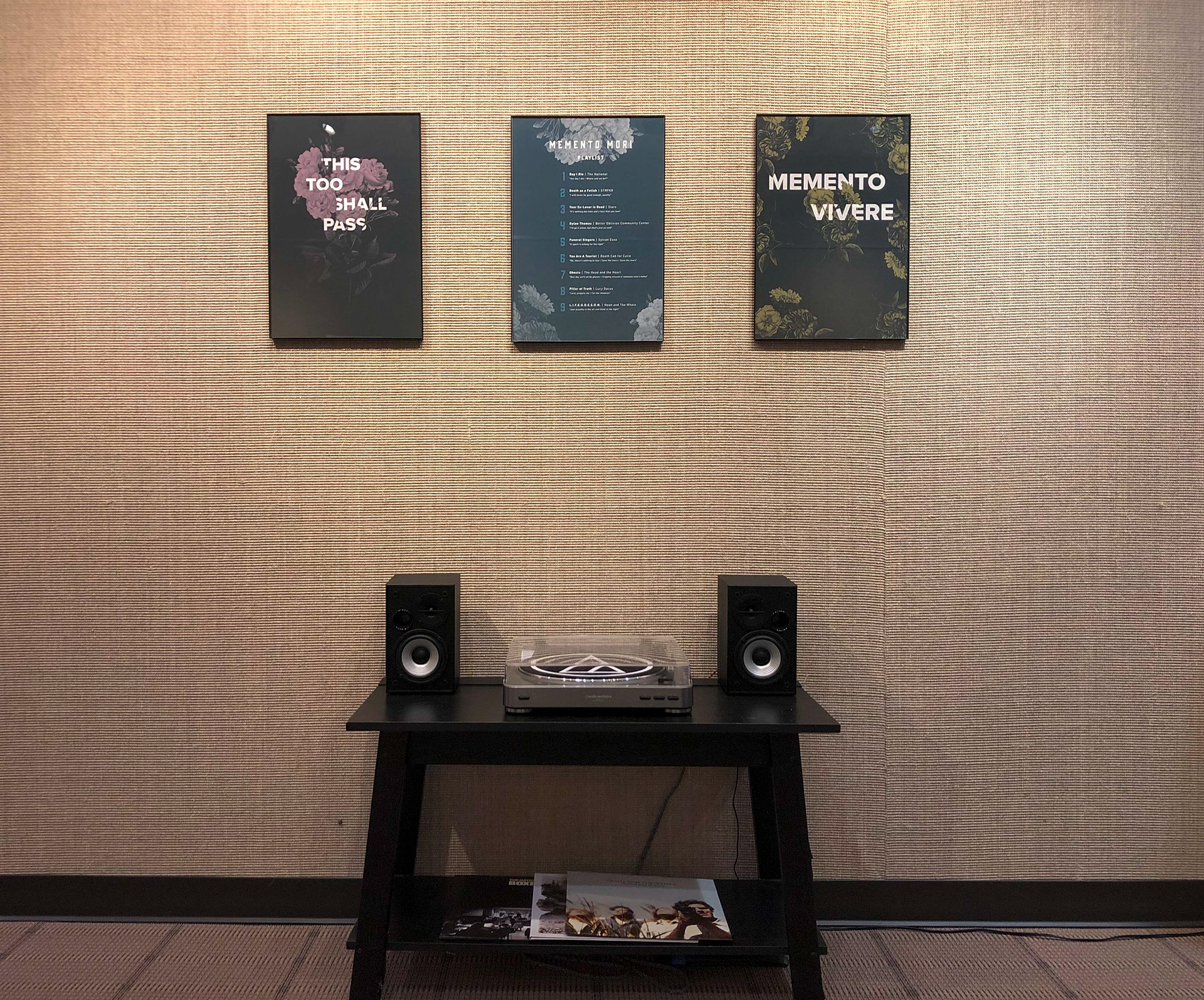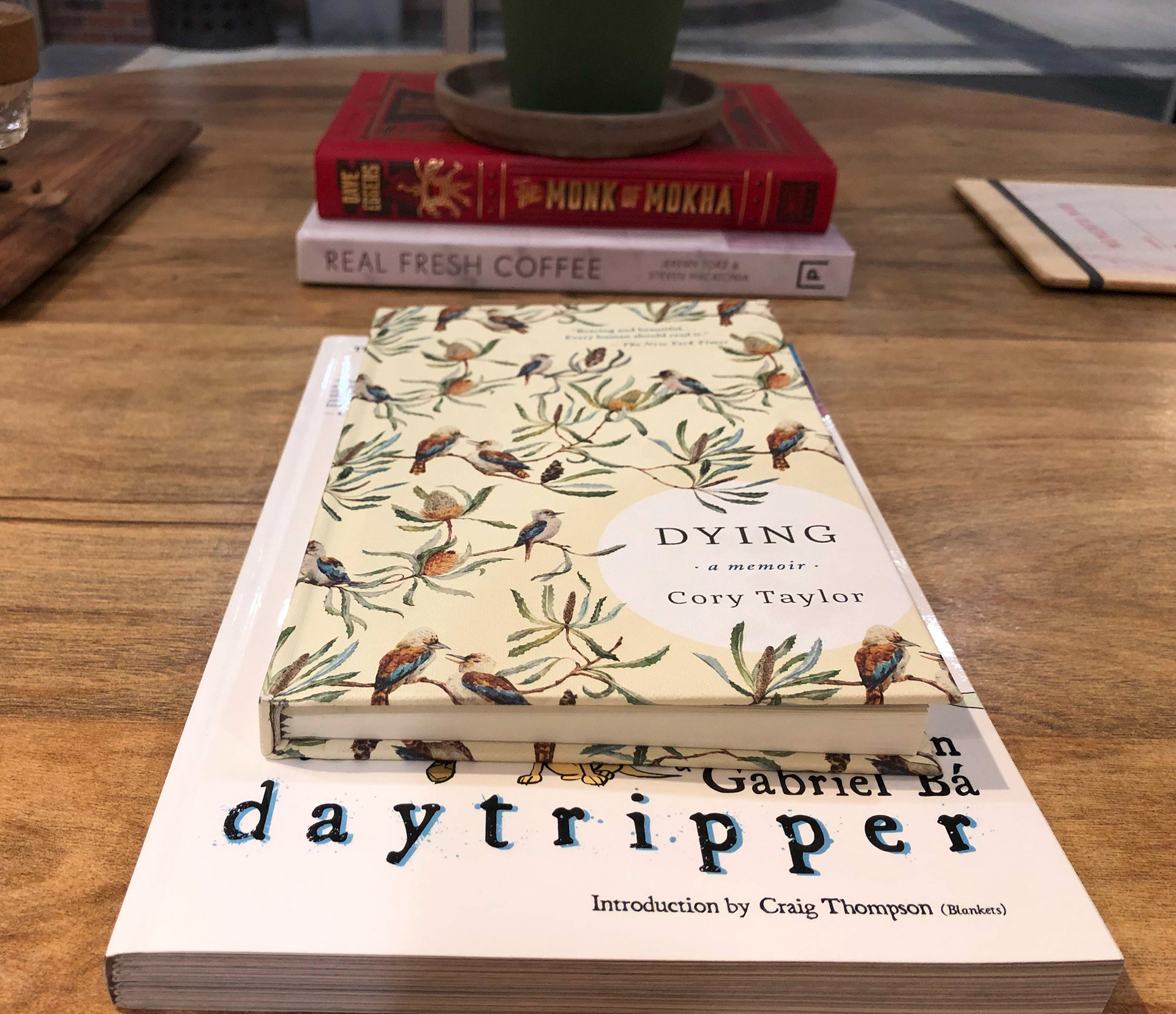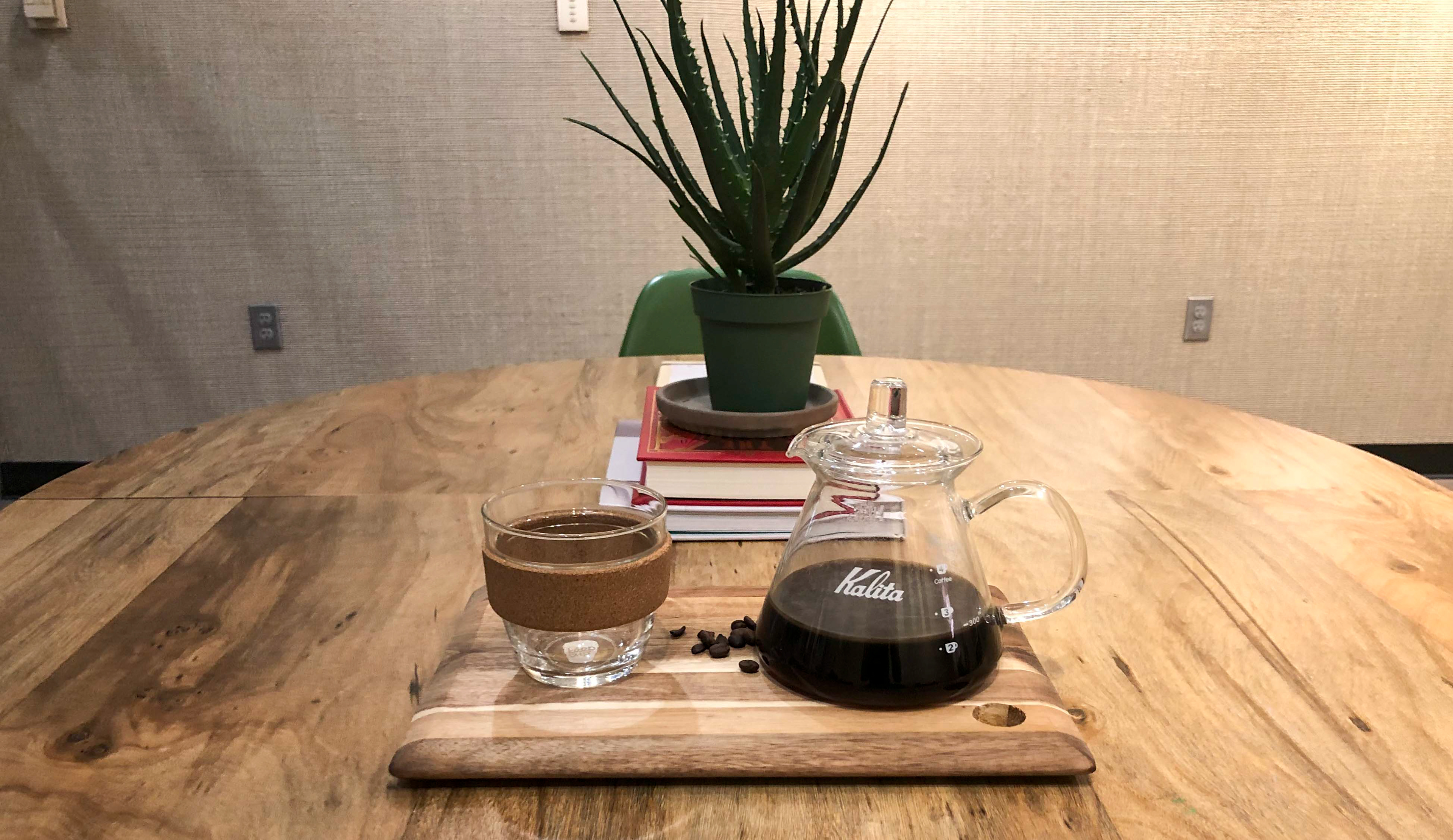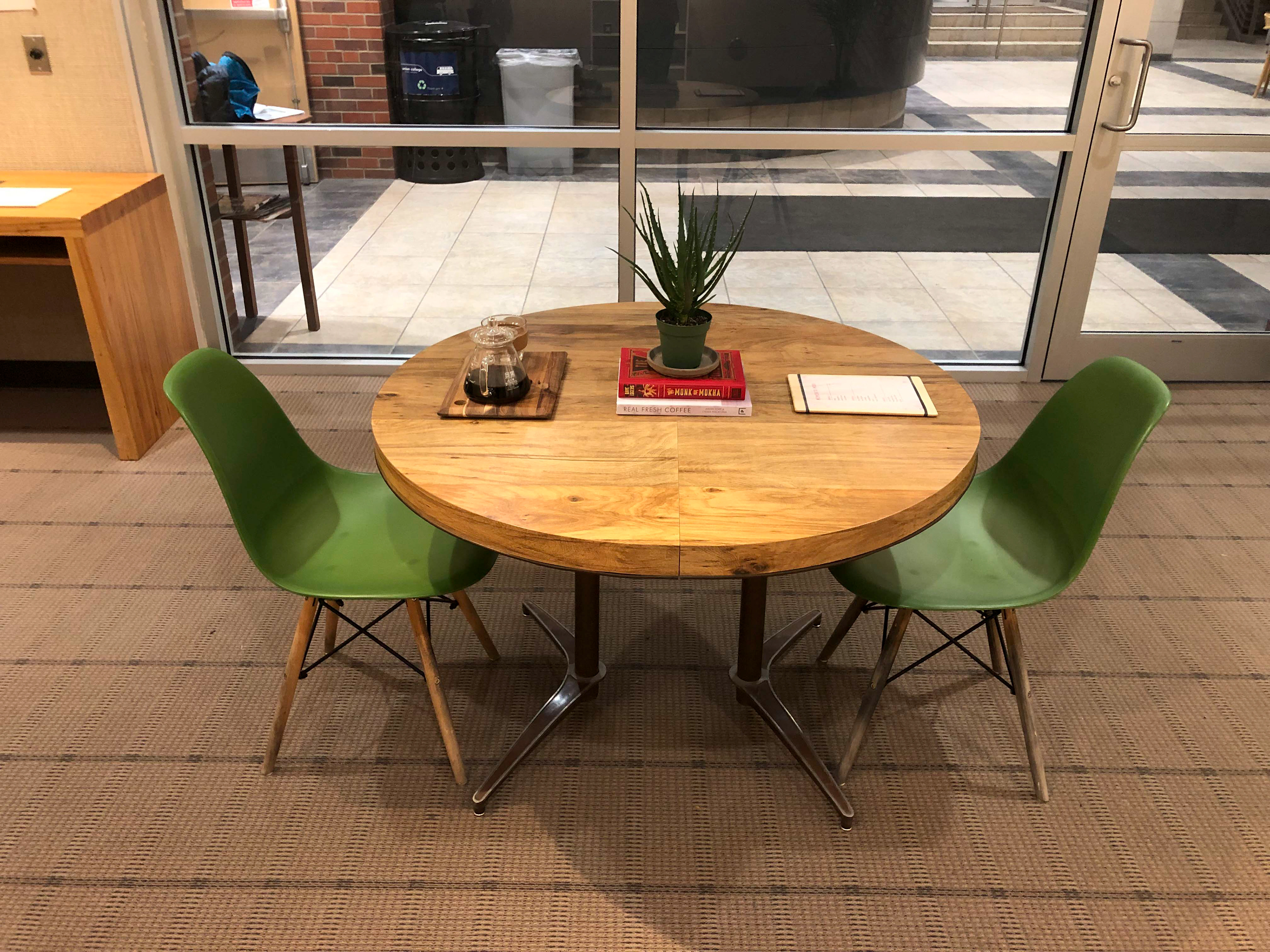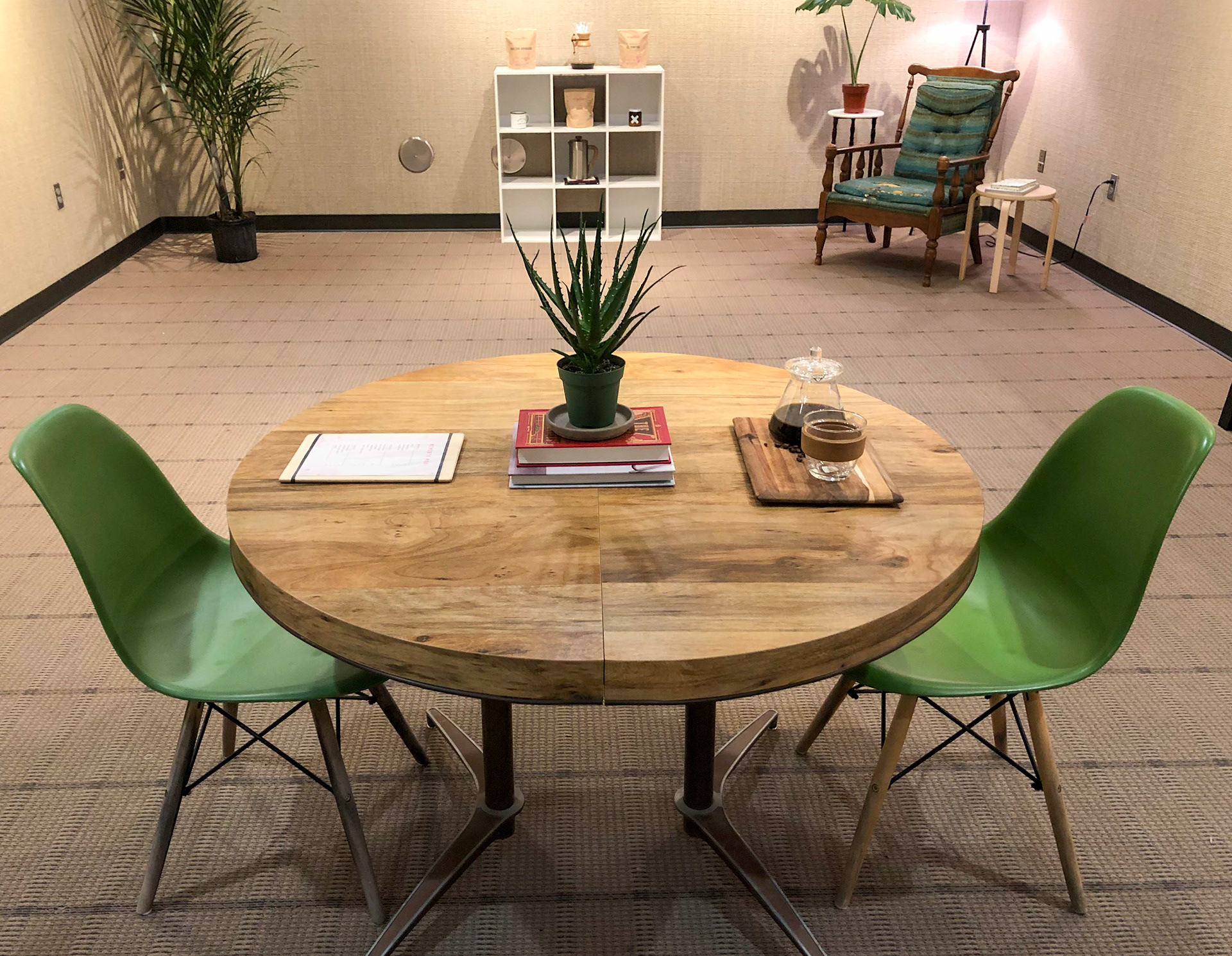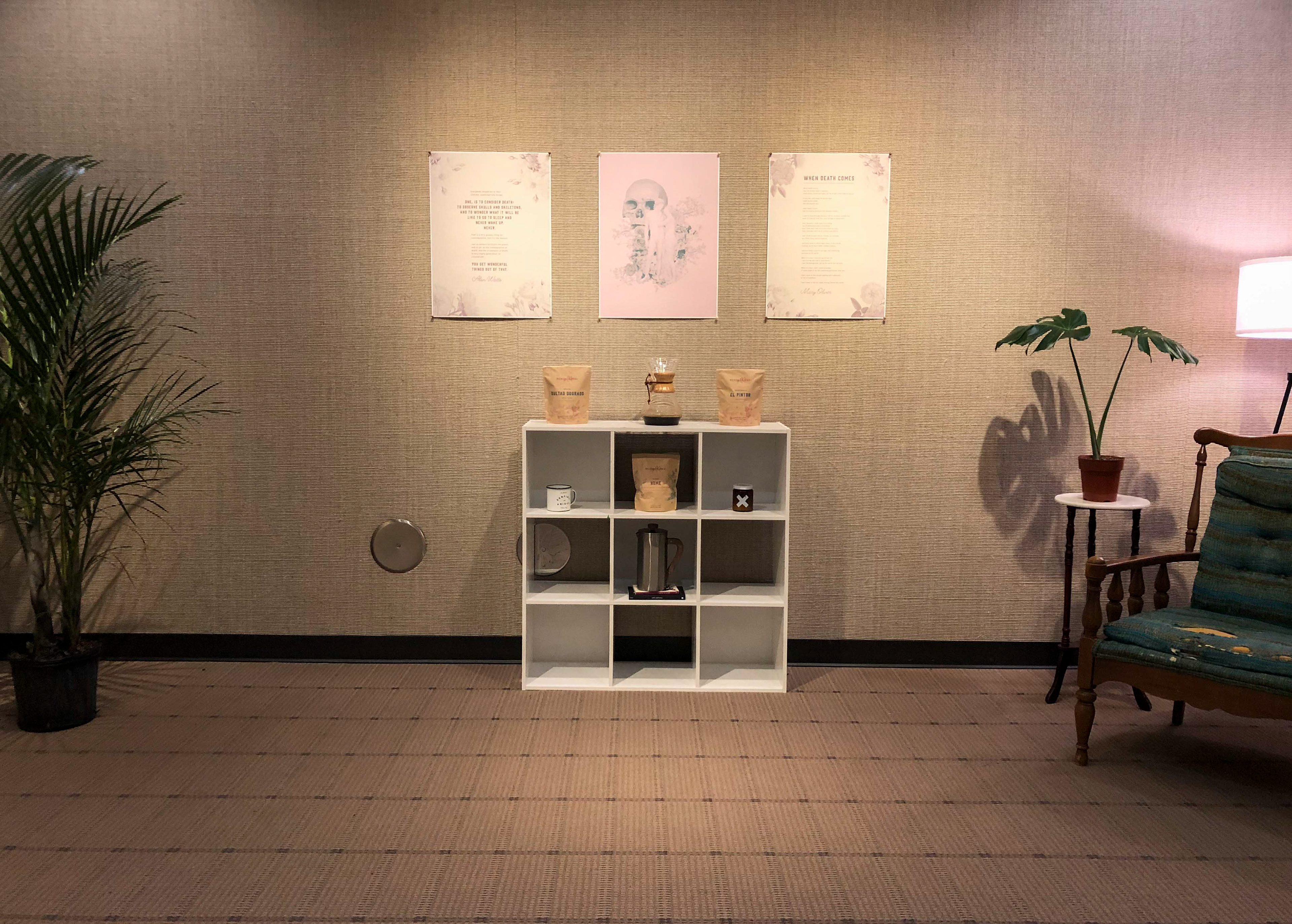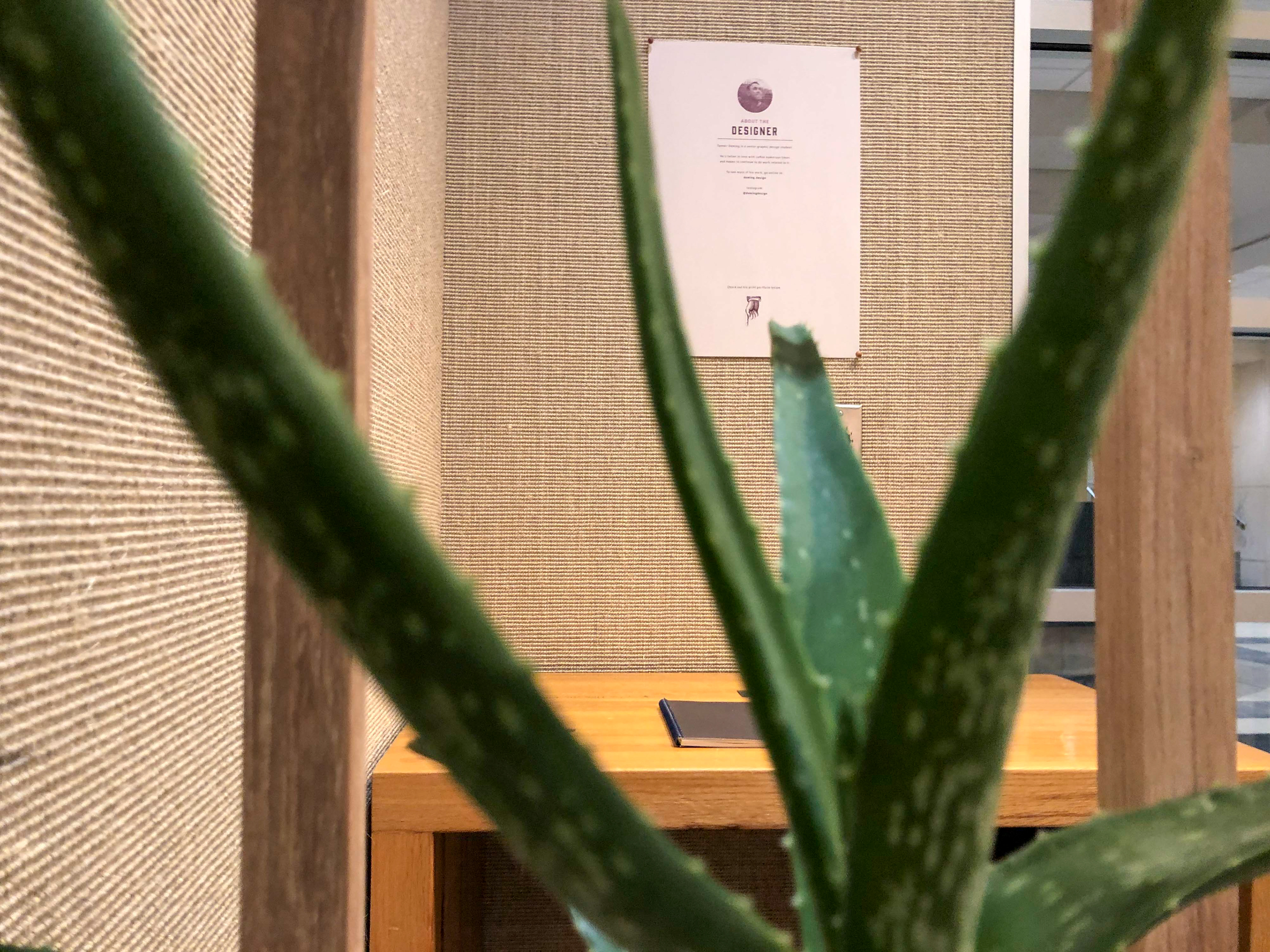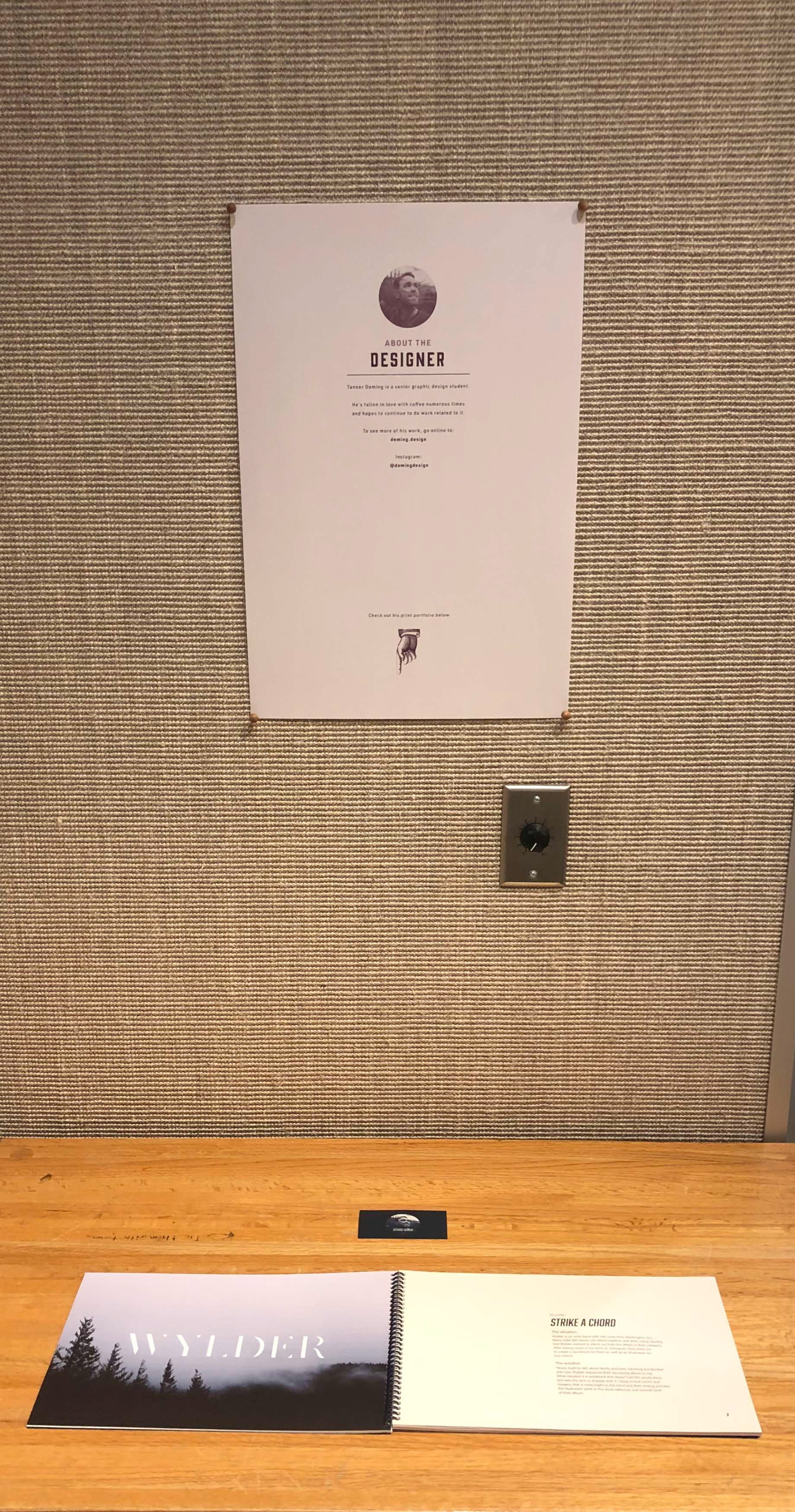 Initial Exploration (Unused)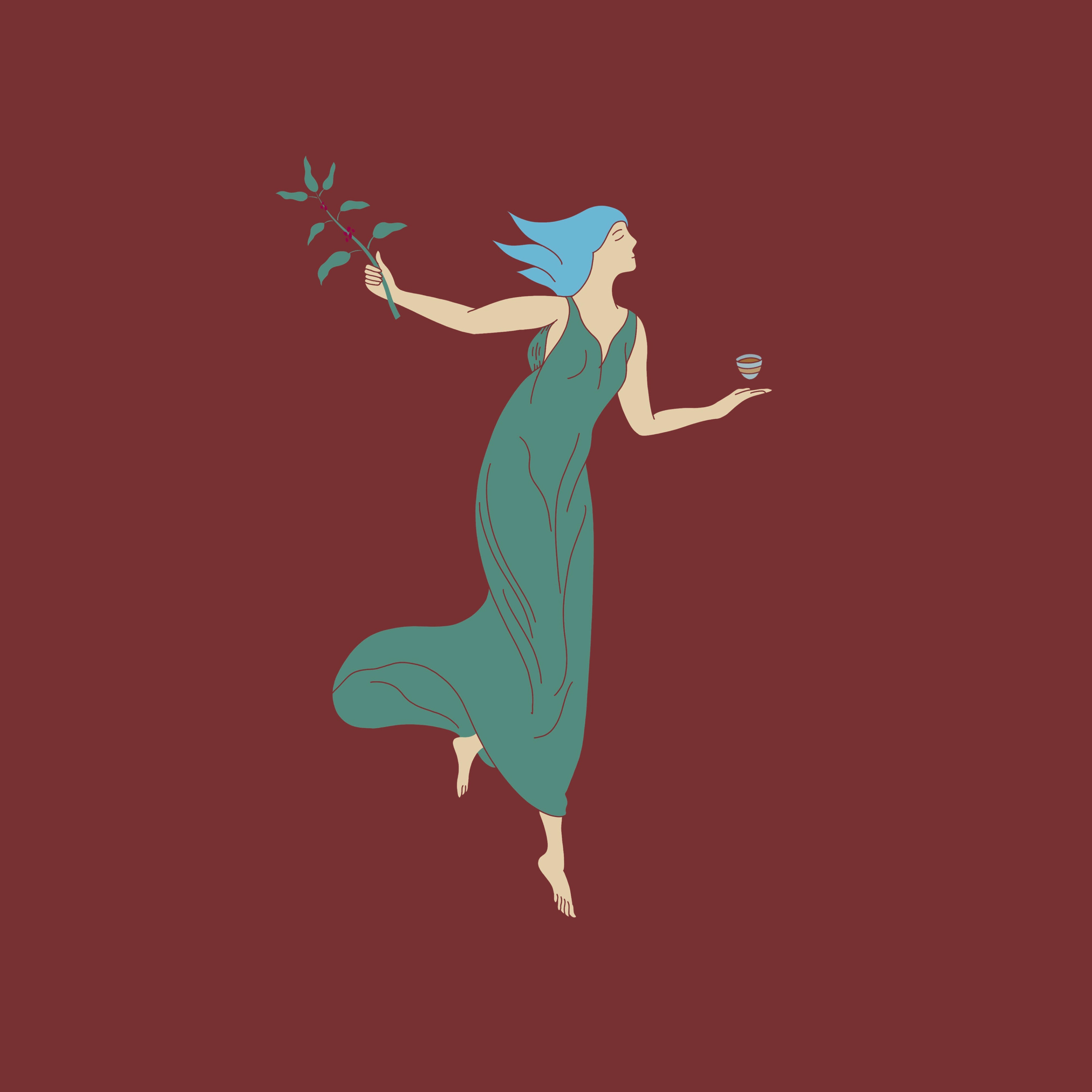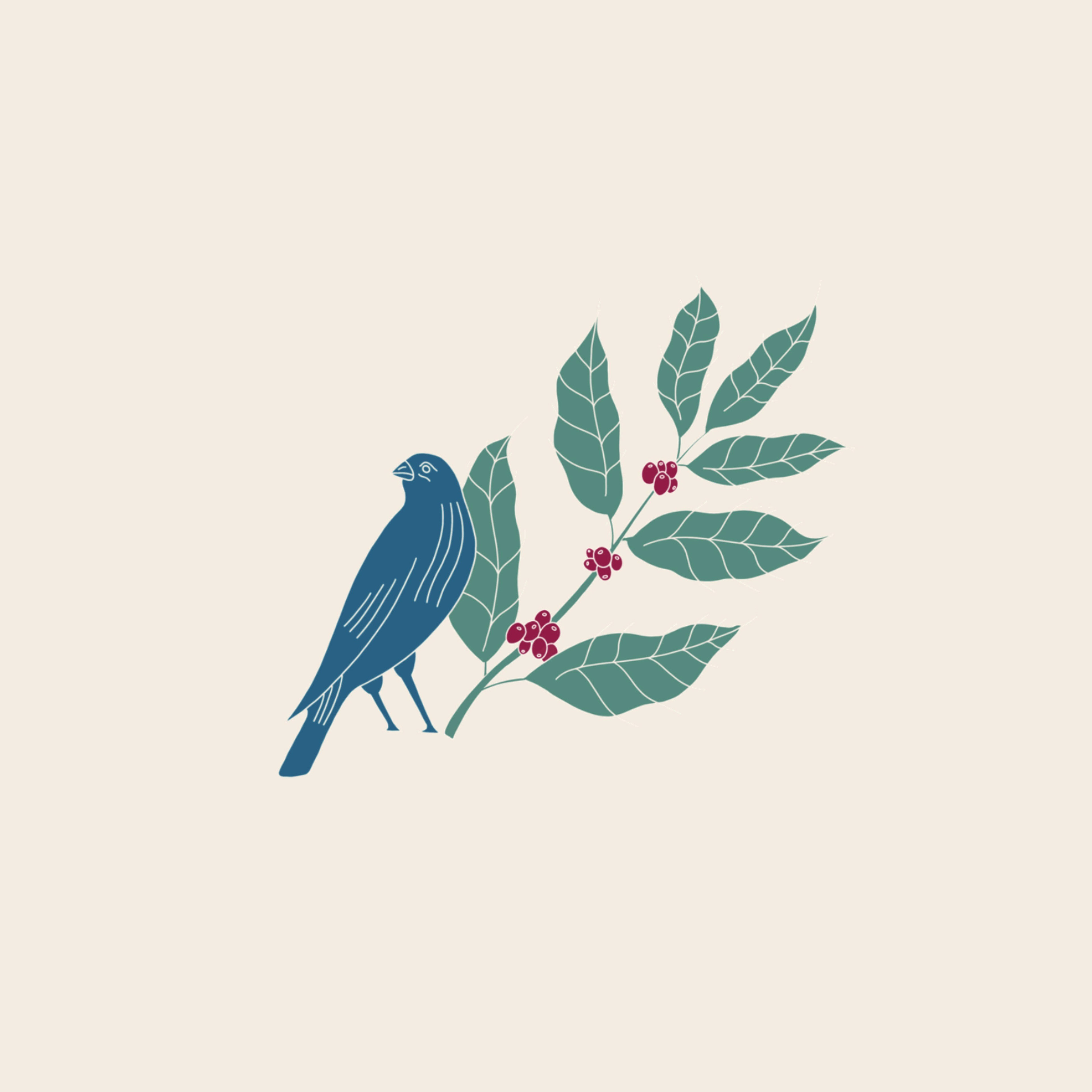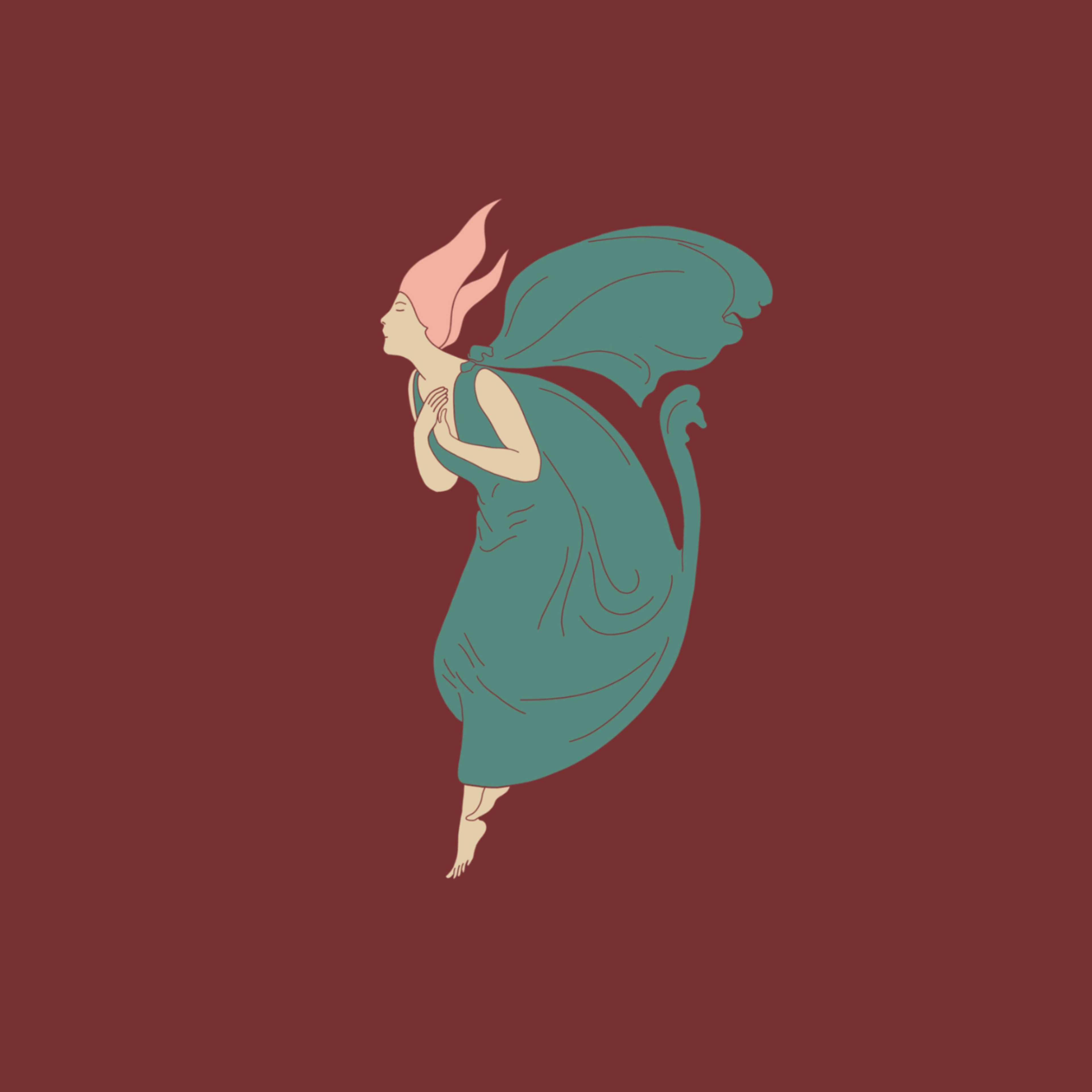 I put a lot of hours into these illustrations and initial logo. But, at the end of the day, they didn't reinforce the concept.