Alma SIS is a truly remarkable product. A student information system built from the ground up by educators that knew where other legacy software was falling short. The things that this product can do (and have implemented to help during the pandemic) are complete game changers for schools, parents, and most importantly students. With the pandemic making trade shows almost impossible, a marketing team was built out to fill that void, which is where I came in.
As the marketing graphic designer, I take responsibility and ownership over how Alma looks as a company, and if the way we look is truly communicating the
soul
of the company. It's a lot of responsibility, and that's where I thrive. I continually push the brand forward, creating and refining systems that make it possible for our smaller team to create a greater volume of work. All while still being creative, compelling, and purposeful.
To showcase what game-changing stuff Alma can do, my team created a video showing how Alma is well adapted to any learning environment, which during a global pandemic really matters. As seen elsewhere on my portfolio, I have a bit of experience doing motion. This experience came in really handy working with a motion studio to add movement to the design. They did such amazing work and brought the vision fully to life.
The industries first ever in-app implementation guide. This is a huge deal considering setting up a new SIS (the single source of truth for all students) has in the past been such a headache. Alma makes the process easy and increases transparency at every step. This is a video I designed and did the motion for that's part of a larger, still in the works, campaign.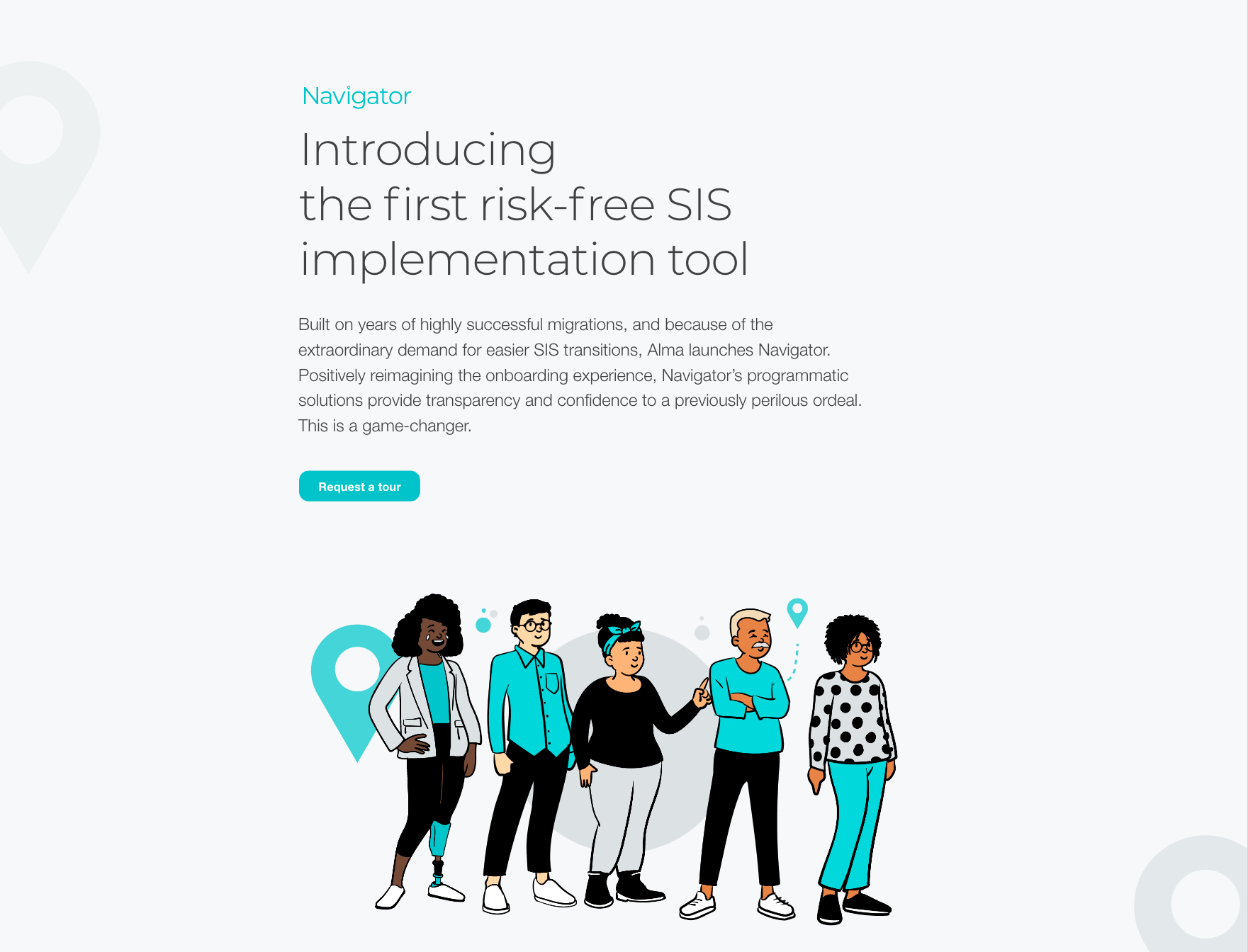 A lot of stuff gets made working in-house marketing. One thing I am particularly proud of is the standards I have built out for our emails and web design standards. Below is a link to the Adobe XD (ui/ux software) that shows a glimpse of it. As well I've included some motion graphics I enjoyed making, and a full deck of cards I designed for us to send to customers and sales prospects.